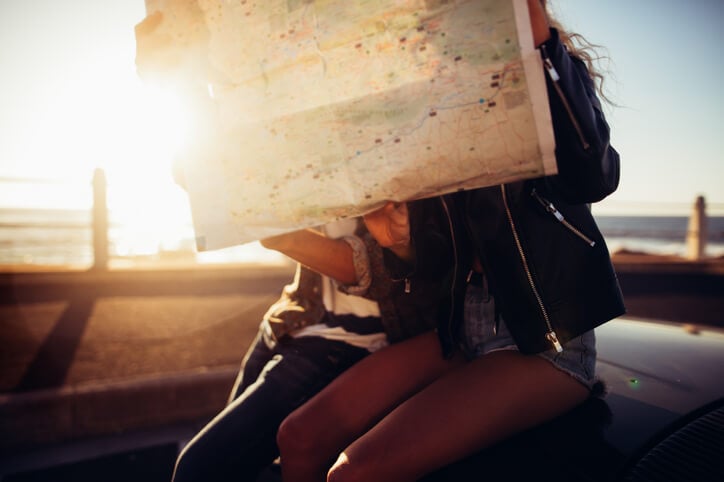 Speaking of…Kurt Keena & Julie Irwin
Posted by <Melissa>
Kurt Keena and Julie Irwin are the ultimate adventurers. They are best friends who decided to take the leap into travel for their clinical fellowship and made a cross-country trip from New Jersey all the way to Washington. They have truly embraced the spirit of adventure that travel provides and live for the weekends where they can explore the beautiful Pacific Northwest. Their recruiter has only the highest praise for these adventurous CF's, saying,
Kurt and Julie have been an absolute pleasure to work with. Their positivity and flexibility has made them amazing travelers. I look forward to what the future holds and where it brings them!"
We could not be prouder of the way Julie and Kurt represent Advanced Medical!
Why did you want to become an SLP?
Kurt: I first got interested in speech when working as a Spanish-English interpreter in the Early Intervention system in NJ. I worked with SLPs, PTs, OTs, and DIs. I liked working with the SLPs the best, I was fascinated watching language emerge in those little guys, and tons of the SLPs I worked with encouraged me to pursue this career. I've always loved speech and language, and I had planned to study Spanish in college, so it was a really great fit for my personality and interests. I'm so thankful this is the field I chose!
Julie: I wanted to become a Speech and Language Pathologist because I wanted a helping career that was medically involved. I also wanted to be able to continue learning and growing throughout the entirety of my career. I am a student at heart and find such pleasure in learning new things. I hope to become a professor and share this love and passion for learning that I have with others one day. I think this career can keep you stimulated and challenged for as long as you let it. The luxury of switching settings or populations is so nice, and the positive impact we can have on the lives of those we serve and their loved ones is invaluable.
What is your favorite thing about being an SLP?
Kurt: My favorite thing about being an SLP must be how rewarding it is. Whether it's helping an adult recover something crucial they've lost, working with a child to improve their communication, or coaching new parents on how to feed their newborn safely, everything I've done in this field has given me something huge in return that's hard to put into words.
Julie: My favorite thing about being a Speech and Language Pathologist is assisting my patients to reach their goals after a life-altering event. It is one thing to help a child develop a skill they are missing, allowing them to participate more easily, confidently, and successfully in their social, academic, and emotional lives. However, it is another thing to help a person regain skills they once had and cherished and are working so hard to get back. It is quite rewarding to guide our patients and journey with them as they work tirelessly to reach their goals and help them become functional communicators in a world and society that is so heavily communication-based.
This career allows us to make a pivotal impact on the lives of our patients and their loved ones, and there are few things better than improving the quality of life of other people. It is a gift we too often take for granted to express ourselves, either verbally, nonverbally, or utilizing AAC, and it is a privilege to help others express themselves in whatever way their situation allows.
What has surprised you the most since beginning your clinical fellowship?
Kurt: I'm surprised that having 'long distance' supervision is actually great. My supervisor, Melissa, is a wealth of knowledge. That said, I know I should take advantage of her mentorship more often. I won't have this opportunity forever! Working in a school has been a tremendous challenge for me in many ways, and Melissa has helped me get through things that seemed impossible to me.
Julie: To be completely honest, what has surprised me the most since beginning my Clinical Fellowship is actually enjoying working in a school setting. Since my undergraduate years, I was convinced that I only wanted to work in a medical setting with the adult population. Because I wanted to travel and did not have much pediatric experience, I decided to pursue a CF in the school setting to fulfill both of those areas. I thought perhaps the work would not be as stimulating or challenging, and I quickly learned that was not the case.
I work very hard to do my job well. In doing so, I have put countless hours into learning more about certain norms, diagnoses, socioeconomic impact, mental health, and evidenced-based practice for articulation, phonological, and language therapy for this population. This hunger I have to learn has made me realize that it does not matter where I work, as long as I am invested in what I do and believe in the power of this profession. Especially in a school district full of students as underprivileged and traumatized as mine, you really get an idea of how much of an impact we can have on our students.
What is your favorite diagnosis to treat and why?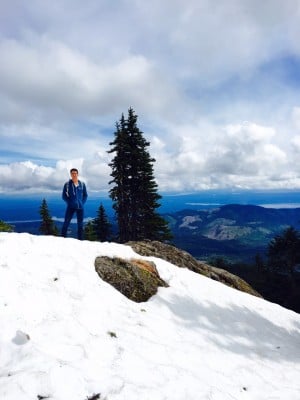 Kurt: My favorite diagnosis to treat is dysphagia. For adults, there are far things more frustrating and scary than not eating or drinking. It's one of the most automatic (and enjoyable) things we do! The experiences I had helping adults gain back their swallowing functioning were both exciting and rewarding to me. On the other end of the lifespan, performing dysphagia evaluation and treatment with newborns was probably the most rewarding and exciting work I've done in this field so far. I loved working directly with the babies, and helping parents understand, and better care for their fragile new child was incredible.
Julie: I personally like working with people with aphasia best, perhaps because it is the population in which I have the most experience, but also because it is a diagnosis that people so misunderstand outside of the medical world. I believe in the power of communication and can only imagine what it would be like to have your intellect preserved, but your ability to communicate interrupted. These individuals can have deficits in auditory comprehension, reading comprehension, verbal expression, and/or written expression. Because different areas in the brain control these skills, it becomes our job to help these people use their preserved strengths and build on their areas of weakness to help them become functional communicators once again. I enjoy the challenge of this disorder, and the benefits speech therapy can have on the people who live with it.
What is your biggest piece of advice to someone thinking about traveling for their clinical fellowship?
Kurt: DO IT!! It's not scary, and with Advanced Medical, you work with a great company that will help you figure out how you're going to get wherever you need to go. What a phenomenal opportunity to go somewhere completely new, grow both personally and professionally, and have new experiences. If you have an ounce of adventure in you, don't pass up the opportunity to travel!
Julie: I would love to tell anyone and everyone considering traveling for their CF to go ahead and do it. As a horrendous person at making decisions, even as small as what coffee drink to order, this decision was a no-brainer for me. What better way to explore the country, diversify your resume, gain experience under excellent mentors, and feed the adventure-seeking side of yourself than pursuing a job through Advanced Medical? This job has allowed me to expand my horizons, conquer new feats, learn new things, challenge myself, embrace uncertainty, seek thrill, and find myself. It is truly the best decision I have made in my life, and there is not a single day that goes by that I regret it. I only wish everyone could experience what it feels like to live truly, so please do if you have the chance to do it! "To live will be an awfully big adventure."
Favorite place you have traveled to?
Kurt: I couldn't possibly name one place. I love everything in the Pacific Northwest. My favorite cities have been Seattle and Portland. Both are scenic, have tons to do, great food, sights, people, and awesome hiking right outside both cities. Adventure-wise, I loved the Redwoods, the Oregon Coast, and Olympic National Park/Forest. I see Mt. Rainier all the time but haven't been yet. When I do, I'm sure it'll be on my favorite list! Every time I see it, I can't help but smile.
Julie: I have traveled a bit around the United States and a bunch around Europe. When I signed on with Advanced, I was living in New Jersey. I got placed in Washington State, so I had to drive across the country to begin my career. Along the road trip, my highlight was seeing Badlands National Park in South Dakota. Since being in Washington, my best friend (coworker, roommate, and fellow Advanced employee) and I have made sure to travel somewhere every weekend and do one fun outdoor adventure a week.
Since being here, we have been to Portland, Seattle, Redwoods National Forest, driven along the entire Oregon Coast, driven around the Olympic Peninsula, hiked at countless places in Olympic National Park, crossed Vance Creek Bridge (look it up!), climbed through the caves formed by the eruption of Mount Saint Helen's. We have plans to explore Mt. Rainier, the San Juan Islands, British Columbia, and more. It's hard to decide what my favorite is, but I have to say there are few things in this world I imagine that are more impressive than the Redwoods. That experience will stay with me for a long time.
One fun fact about yourself:
Kurt: With age (I'm only 25), I've become more wild and adventurous. My first serious adventure was a 2-month solo trip to Spain, where I really grew as a person, got to know myself better, and learned how to find happiness and love life, no matter where I am. I also learned that life should be good, but you have actually to pursue what excites you for that to happen. My wild side is definitely thriving here in Washington. The hikes I've been on have been challenging and perhaps dangerous (sometimes I take risks I probably shouldn't take), but the rewards have been huge.
Julie: I am known for my handwriting and my laugh. Also, I am equally as adventurous as I am anxious, so it is good to travel with a friend who can push me to let the former outweigh the latter.
Learn more about completing your clinical fellowship with Advanced Medical here!