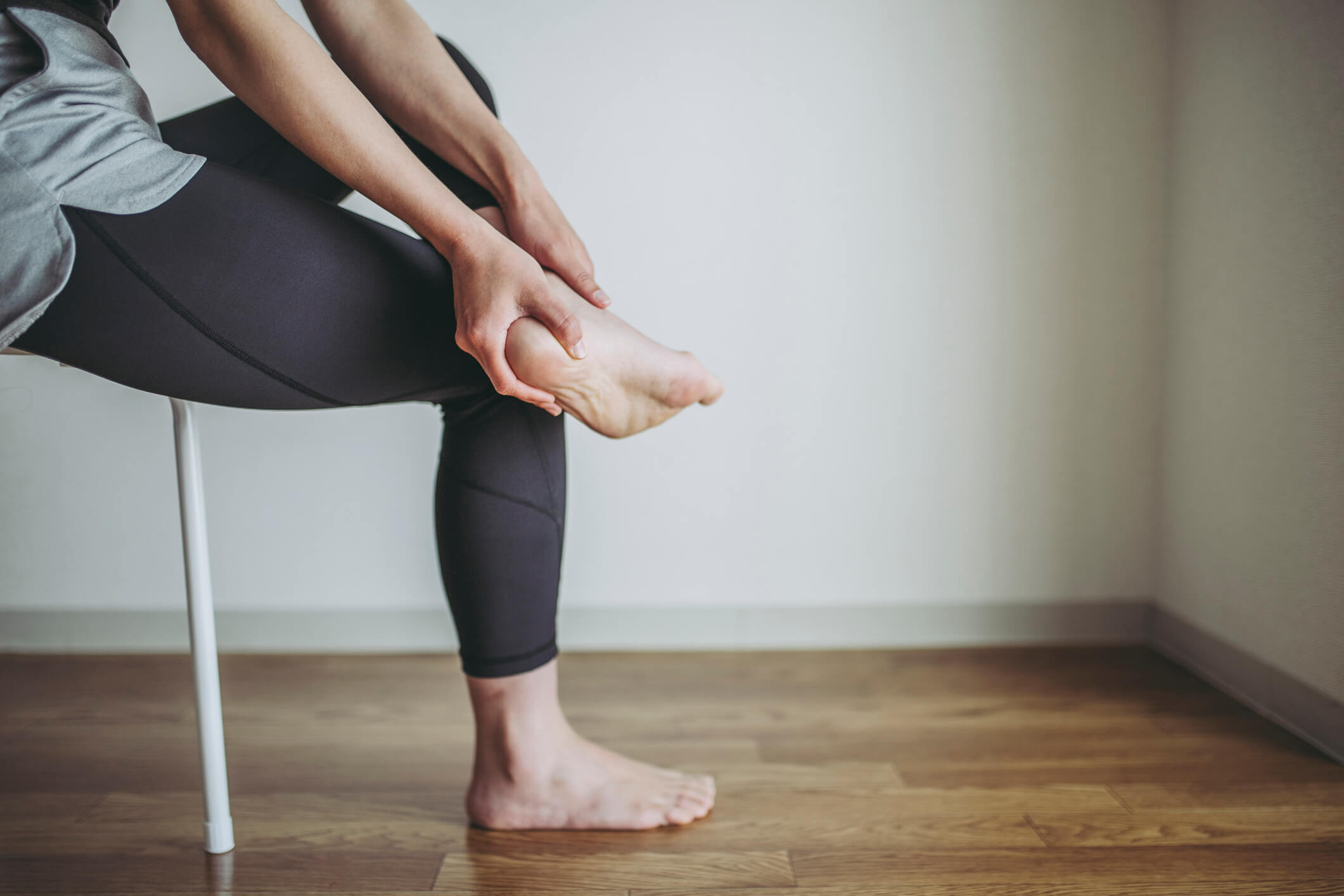 Remedies for Sore Feet for Clinicians

Remedies for Sore Feet for Clinicians
By Tiffany Aller
Clinicians spend long, grueling hours on their feet each day at work. The result is sore feet prone to blisters, corns, and calluses and could even develop disorders like plantar fasciitis. Try these remedies from expert healthcare providers when prolonged time on your feet has left them a painful mess.
Plant your feet in new travel healthcare career opportunities by visiting Med Travelers for a comprehensive database of short-term allied health contract positions available throughout the country.

Invest in Orthotics
Dr. Jacqueline Romanies, D.C., sympathizes with clinicians' pain from long days on their feet because she experiences the same as a practicing chiropractor. She recommends adding supports to your shoes, saying, "Orthotics, or shoe supports, work great throughout the day to reduce the overall biomechanical stress on your feet and your spine." She also points out the importance of wearing well-fitted shoes that are in good condition. When sore feet sneak through despite orthotics, Romanies' go-to solution is to roll a frozen water bottle along the bottoms and side of your feet to reduce inflammation and relax muscles.
Exercise Your Feet
Take time to both stretches and exercise your feet. Doing so loosens your muscles while adding strength to carry your bodyweight all day long. Dr. Velimir Petkov, a board-certified podiatrist who practices in New York and New Jersey, has more than 10 years experience treating foot and ankle issues. He recommends the following exercises:
1. "Lift your feet off the ground and rotate your ankles in a circular motion.
2. "Stand up and get on your toes with your heels off the ground. Repeat several times.
3. "Put a towel underneath your feet and do towel curls, where you pick up a part of the towel with your toes and slightly lift it off the ground."
Like Dr. Romanies, he also recommends using a frozen water bottle as a roller on your feet for the therapeutic effect.
Select Appropriate Shoes
Dr. Petkov again agrees with Dr. Romanies and stresses the importance of being very careful in selecting shoes. As someone who examines patients' feet frequently, he offers this explanation of the importance of selecting the right shoes:
"Wearing worn-out shoes is not recommended as they affect the dynamics of how your feet hit the ground. Shoes that are too tight can lead to pain and soreness. But they can also lead to toe deformities such as bunions, corns, hammertoes, and even ingrown toenails. At the same time, a too roomy fit is also bad because it forces your muscles to overwork. Having your feet move around in all the extra space in the shoe can cause blisters or even black toenails."
To find the best shoes to wear all day long, Petkov suggests leaving a space of about a half-inch between your longest toe and the tip of the shoe. That space enables comfortable shoe wearing even if feet swell slightly throughout the day.
Utilize Compression Socks
Compression socks are the perfect match for your carefully chosen shoes. Dr. Petkov calls them "a fairly inexpensive way to improve circulation and soothe and relieve achy heels and feet." Donna Roberts, a healthcare consultant, concurs. "Graduated compression invigorates legs and feet by alleviating muscle stiffness caused by lack of movement." Roberts also understands that some professionals avoid compression socks because of prior unpleasant experiences. "Did you know," she says, "compression wear only feels uncomfortable when it is worn incorrectly or is the wrong size." She recommends specially crafted eco-friendly Lanati milk yarn socks whose natural properties "are naturally derived without the addition of chemicals or materials that may affect sensitive skin." Because of their design is easy to put on, comfortable to wear, and naturally antimicrobial.
Give Your Feet a Treat
After a long day of standing while at work, give your feet a treat when you get home, Laurelei Litke of HealthLabs.com has this to say about beginning the "unwinding process" and the tools she developed while an undergraduate. "I used to often lay on my back and balance my feet up against the wall, allowing blood to circulate through my legs." Allowing circulation to bounce back can help reduce inflammation in your sore spots. Litke also says, "Long baths were helpful in soothing sore muscles," reminding us how helpful hot baths can be after a stressful day. Finally, Litke recommends clinicians give themselves a treat, like getting a pedicure. That isn't sexist advice, either; increasing numbers of men indulge in pedicures themselves these days.
Remember to MISSS Your Feet
Laina Gossman, who studied biomechanics and kinesiology at San Diego State University, believes all clinicians need to learn and follow an important acronym: MISSS. Breaking it down, those initials stand for massage, insoles, stretch, strengthen and soak. The beginning massage is the same as other experts have recommended, rolling a frozen bottle under your feet. Next, properly fitting insoles or orthotics can enhance your posture and reduce pain points. Third, stretching your feet throughout the day will keep them more limber, not just before workouts or special exercise times. Going on, strengthening exercises, as discussed above, are very important to reduce future incidence of pain or injuries. And finally, Gossman introduces the idea of a good foot soak, particularly after a very long day. To soak your feet, add a generous amount of Epsom salt to the warmest water you can stand in your foot bath or tub and let your feet relax as long as the water remains warm.
Eliminate or greatly reduce your foot pain by investing in well-fitting wearables, taking time to perform necessary stretches and exercises, and indulging in special treats for your feet that decrease discomfort. Take time to plan out <what to wear to work> every day, and if you're ready for a change or looking to get your foot in the door for a new opportunity, visit the Med Travelers job board to browse contract travel jobs.