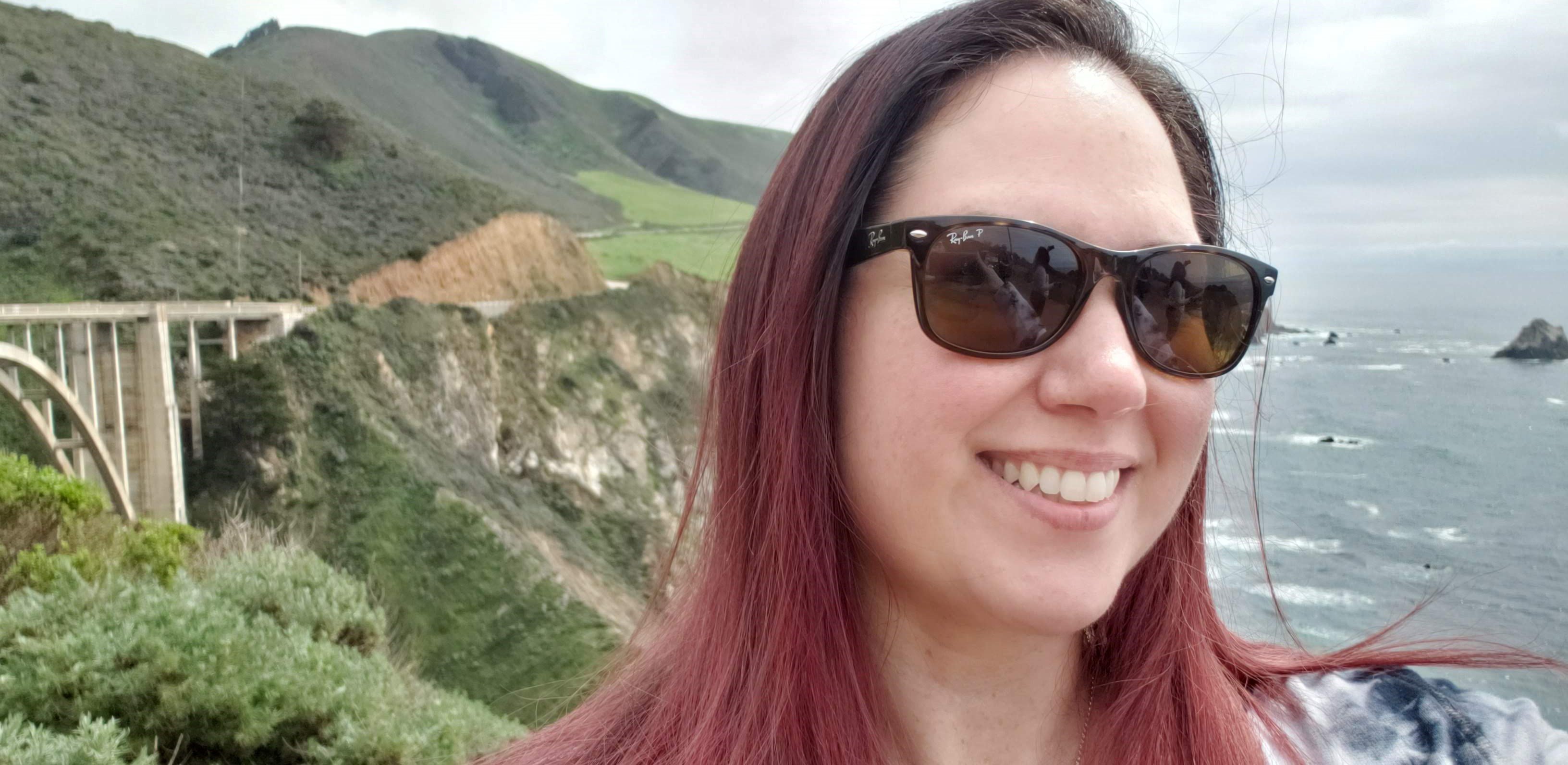 Meet Sylvia G. MS, CCC-SLP, Schools Traveler of the Month
Speech–language Pathologist Succeeds with Flexibility and Positivity
Sylvia G. MS, CCC-SLP, knew she wanted to be a travel speech-language pathologist before finishing graduate school in 2015. She started her career with an allied travel company that later merged with Med Travelers and never looked back.
"I've always been the kind of person who loves to travel; that's just who I am," Sylvia said. "When I was much younger, I traveled to different countries. I've always been an independent person and liked the aspect of experiencing different places and cultures and visiting different states. The idea of staying in one place was too routine and boring, so it was definitely part of my personality to change it up."
She noted that being a travel speech-language pathologist can often feel like getting paid for being on vacation.
After Med Travelers acquired her company, Sylvia stayed working with recruiter Kristie Y., who Sylvia attributes as a big part of her success.
"Kristie is super attentive, and anytime that I have ever had an issue, she's always taken care of it faster than probably anybody can," Sylvia said. "She always tries her best, is amazing with communication, and I have been delighted with everything she does. Kristie goes above and beyond and is always very responsive. That has made a huge difference in my career and job satisfaction."
Schools Traveler of the Month honors
Before attending grad school to become an SLP, Sylvia worked as a special education teacher for six years. During that time, she was exposed to speech–language therapy in her classroom and impressed at how it helped her kids.
Sylvia frequently talked to the speech-language pathologist who visited her classroom, which eventually helped her decide on a new career path. She ended up going back to school to become an SLP.
She's now been working as a school-based SLP for seven years and on a military base in Washington State for the last five years. Until last year, she spent her summers working in skilled nursing facilities in various locations.
Recently, Med Travelers named Sylvia the Schools Traveler of the Month for her exceptional work performance.
"Sylvia is always open to helping and has a positive attitude that is absolutely contagious," Kristie said. "The districts that she has been at have commented on what a valuable employee she is and mentioned how she is their favorite SLP. In addition to having school experience, she is also versatile for summers and has skilled nursing facility experience as well. She never complains and is a great addition to the AMN team."
One of Sylvia's keys to success is staying positively focused.
"I don't focus on the negatives so much," she said. "I went into traveling with the understanding that you have to be flexible, okay with change, positive, and able to laugh. I am serious about my work, and I get so much positivity from my job. There are so many good things that happen during the day and with the job itself, therapy, and working with others that all the other stuff is minor and not worth getting hung up on."
Sylvia has received rave reviews from employers because she is willing to go the extra mile. She works with 21 other speech therapists and may occasionally get asked by a supervisor to pick up the slack when there's a vacancy, someone is on leave, or a colleague has too many students on their caseload.
"It's not the ideal thing that any of us wants to do, but we all get asked to do something at some point during the year," Sylvia said. "It's not just one person who's getting unloaded on — we all have to do it. It's part of being a team, and I feel that way with all of my colleagues, whether they are contractors or direct hires."
The perks of travel SLP jobs
Although Sylvia said she usually doesn't stick around in the same place for a long time, she has remained working as a travel SLP in Washington State after taking her first travel assignment in Juneau, Alaska. She loves her job and the surrounding nature — Washington is an outdoor lover's paradise.
She enjoys seeing Mt. Rainier every day, the constant views of Puget Sound, the Cascade Mountains, and the Olympic National Forest. She said that being very close to Seattle, Tacoma, Olympia, and Portland has made living in the region a dream.
"I'm originally from Texas, and every now and then I sometimes wish I was a little bit closer to home," she said. "But I love my job, and I enjoy what I do, and I enjoy where I'm at."
While traveling to skilled nursing facilities during the summers, Sylvia has had assignments in New Mexico, Nevada, California, and other locations in Washington.
Sylvia intends to keep traveling for the foreseeable future, in part to find a place to settle down eventually and call home.
For SLPs and other allied health professionals looking to travel, she points out that there are many benefits.
"I enjoy the flexibility," Sylvia said. "It's great to be able to take time off and switch work settings fairly quickly. Another benefit is definitely the money. It's been far more lucrative for me to travel than it would have been if I had worked as a direct hire. And then, of course, being able to go to the places that I have gone to is a huge perk. I probably would not have moved to Alaska on my own for a year and made that huge expense without being a traveler."
Med Travelers, an AMN Healthcare company, has hundreds of exciting SLP travel jobs across the U.S. Just apply online, and our recruitment team will help you design your own travel adventure.