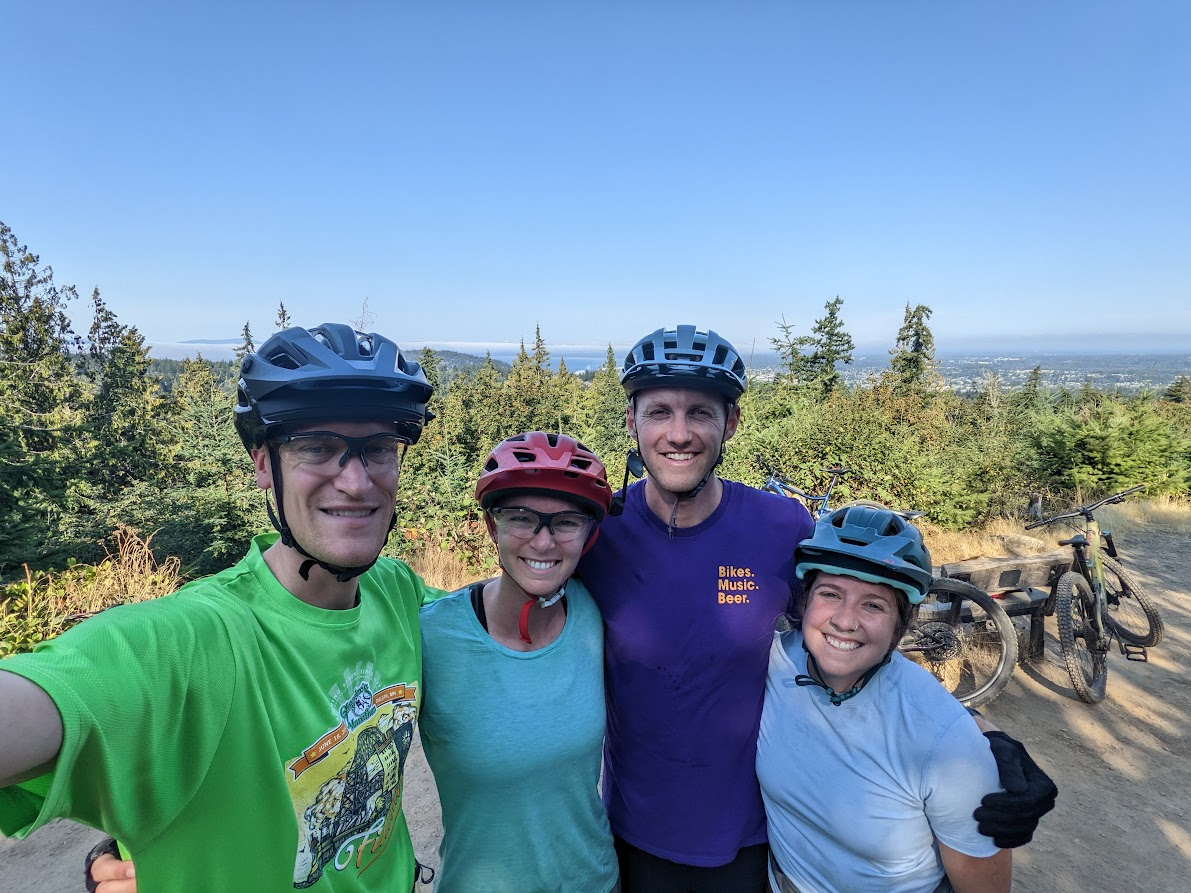 Finding Connection as a Traveler
As a travel occupational Therapist traveling with my husband who is also a healthcare professional, we like to say, "We have high highs and low lows." It is common to feel lonely at times, especially when we felt like we were in the height of the COVID-19 pandemic. Those were some low-low times. I have to admit, joining the crew of travel healthcare workers, I did face increased loneliness. Despite having my best friend and forever partner with me, friendship is something I value highly.
Prior to taking the leap into the travel healthcare world, my friends called me "the connector". By that, they implied that I helped connect people in our friendship circle. Community is extremely valuable to me. There is hope, fellow travelers! Community can be found on the road as well; whether you are doing a typical 13-week assignment or extending as long as you're able. One thing I have learned to be true: there are people everywhere that are seeking connection and friendship. I have also learned that as a traveler, some people may not be interested in investing in you. I believe this required discernment and "friendship dating" to figure this out. Here are a few practical, concrete ways to combat loneliness and increase connection:
1) Be Willing to Take the First Step:
Friendship dating is real as an adult. When you do not grow up together or have a web of connection otherwise, going out on a limb is necessary and challenging. However, it can be necessary if you want to make friends!
This may look like, "Hey, I just moved to town, would you like to exchange numbers and do some exploring together?" or "I hear there are some great (insert desired hobby here) in town, would you want to check that out with me sometime?"
2) Commit to a Social Group/Activity:
Whether you find yourself in an urban or rural community, people gather. They gather to do something they enjoy. Consider what hobbies you had before you started traveling. Are these activities available near you?
Check out the local bulletin boards in coffee shops, google search, or as your nearest neighbor if they are aware of any of those groups. Most recently in Bellingham, Washington, I enrolled in a beginner Ukulele group class, went to a few women-led mountain bike groups, and played in an adult co-ed soccer league. Okay, you do NOT need to do three activities, but those are a few examples.
(ukulele group)
3. Volunteer:
Every community has needs and wants for volunteers. Ask around or check
the local newspaper. Figure out if your favorite activity groups in town do local volunteering. Examples include Pack food at a local food bank, helping build outdoor trails with the local non-profit who is in charge, providing dog walking services, giving out water/food at a local 5k event, etc.
4) Use Our "App" Resources:
MeetUp, Facebook, and Instagram are great places to look for events, look for specific interest groups, and learn about local tourist attractions. Frequently, I will join local women's activity groups on MeetUp and use that as an initial platform to meet people. Facebook has the ability on their search engine to type in the town and link it to "groups" that are associated with that town. These days, larger cities also have an Instagram profile so you can get some ideas of how they recommend you to check out their city.
5) Invest in a Few People:
When we are working full-time and may only be somewhere for 13 weeks, it can be hard to get to know a lot of people. If you find yourself connecting
with a few people in particular, invest in them. Invite them out for coffee or over for dinner just the two of us (3-4 people max), go for a local hike, go check out a local basketball game, etc. Research shows that we as humans combat loneliness by connecting to only a FEW people at once.