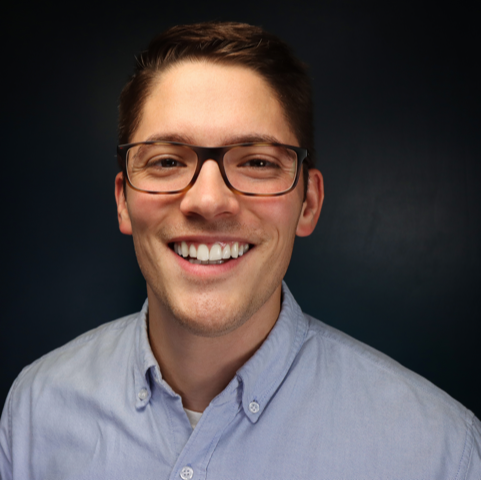 Organizing Your Finances for 2021: Tips from PT Progress
As you gear up to meet the new year head-on, focusing on your finances is an excellent way to prepare yourself for a successful year. No matter your financial circumstances, there are concrete steps you can take to help you take control of your money and achieve your goals. To help you kickstart your financial future, we've enlisted the help of Tim Fraticelli DPT, MBA—the founder of PT Progress—who recently joined our I Need Travel Therapy podcast to share his wisdom. Here are a few of the key takeaways from our conversation with Tim:
Evaluate Your Financial Standing
To get started with organizing your finances, you need to know where you currently stand. When assessing your financial standing, including credit, net worth, and cash flow, there are multiple factors at play.
When examining your credit, many resources are available to see your trending credit score and everything impacting it. Some popular resources to explore are Credit Karma and Annual Credit Report.
Your net worth is the sum of your total assets minus any liabilities owed. Assets can include bank accounts personal property, while liabilities are any outstanding debts you have accrued. To better understand where you stand, you can create or use a balance sheet template to arrange your assets and liabilities.
Your cash flow is more of a day-to-day snapshot of your finances. This includes all forms of income and any expenses you incur—from daily spending to recurring payments. There are apps and other resources available that automate your cash flow, but you can also build a simple cash flow statement on any spreadsheet. Here are some examples of Tim's financial templates:
Secure Your Savings
As an employee, you probably have multiple bank accounts set up for your paychecks and savings. If 2020 taught us anything, it's that life and employment are no guarantee—so, being prepared for the worst is an unfortunate reality.
An effective way to stay prepared is to set up an emergency fund so that if your circumstances rapidly change, you have active security measures in place. A benchmark to shoot for when building an emergency fund is enough to cover 3-6 months of living expenses without income. This account should be established with one purpose in mind—to access only in case of an emergency.
In addition to an emergency fund, creating savings buckets for specific goals is an effective way to maintain discipline with savings. Maybe you're working toward buying a house or car or planning a trip for later in the year. Whatever your goal is, having a separate account to save up will help you visualize your progress and minimize your spending temptations.
Tackle Your Student Loan Debts
Student loans are the financial burden that many people deal with, but no one likes to think about. How can you possibly pay them off in due time while balancing all of your other expenses and maintaining any semblance of a normal life?
Well, a small silver lining presented by the COVID-19 pandemic has been the federal forbearance on student loan interest—currently extended through January 31, 2021. With no interest accruing on federal student loan balances, this is the perfect opportunity to chip away at your principal debt without penalty and work toward a more reasonable number before the forbearance lifts.
Pending the final deadline for the forbearance, refinancing is another way to place yourself in a good position with your student loans. Many private lending companies have different options for your unique situation, whether you are looking to consolidate multiple loans or find lower interest rates.
Don't Forget to Live Your Life.
With so many financial factors at play, sometimes it can feel like there is no more room in your head to focus on anything else. While being financially savvy is important as you turn toward 2021, don't forget those things that make you happy! Whatever your adventure entails, knowing your financial situation and setting attainable goals should help you toward your destination.
These tips begin scratching the surface of your money management possibilities but are crucial building blocks for a strong financial future. We want to extend a heartfelt "Thank You" to Tim for imparting his wisdom and wish you a happy, healthy, and prosperous 2021!
You can learn more about PT Progress and find additional advice and resources on the website, Instagram, and YouTube Channel!
To access Tim's Financial Therapy Worksheets and explore his free 5-day mini-course, click here.