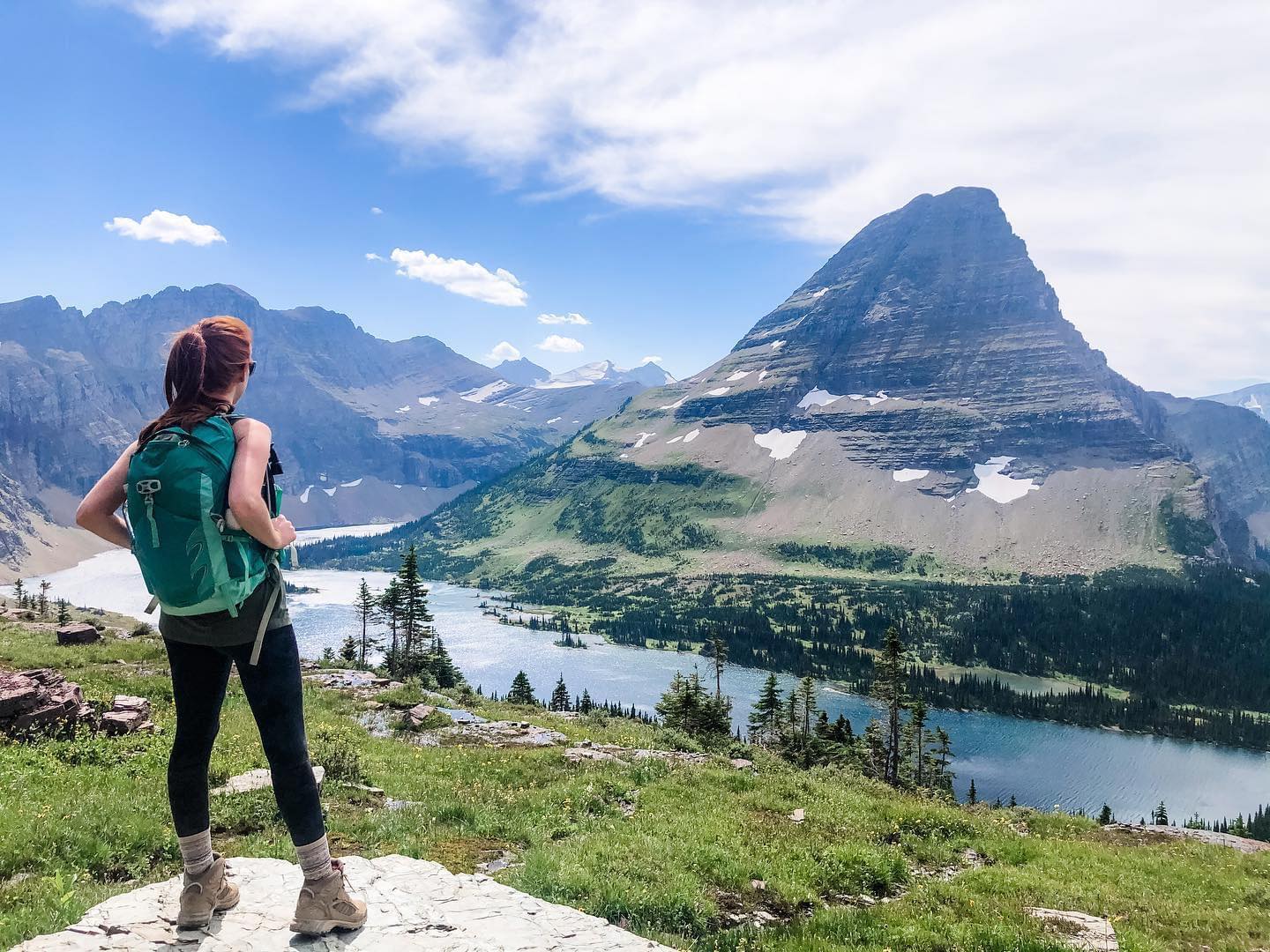 Next Stop, Montana: A Travel Therapy Guide to Big Sky Country
As a travel therapist at Med Travelers, one of the unique perks of your job is, well, traveling! You have the opportunity to take enriching assignments and progress your career and explore the far reaches of the country on your own (paid) expedition. Whether you're a new face to travel therapy, charging eagerly into adventure, or a road warrior seeking new frontiers, an assignment in Montana might be your next stop. So, where do you get started?
Fortunately, you don't have to look far to set your sights on the Land of Shining Mountains. We recently had the incredible opportunity to speak with a special guest, Jillian Griffith M.Ed., CCC-SLP, on our I Need (Travel) Therapy podcast—and she dished the goods on her assignment there. Here's what she had to say:
On the Montana Culture and Vibe…
"I feel like people in Montana are very laid-back. It's a very laid-back, slow things down kind of feel. Everybody seems to be super outdoorsy and adventurous—like in the summer, people are always hiking and kayaking, and in the winter, it's skiing and snowboarding. But everybody's been really nice. I'm from Georgia, and, in a sense, it almost feels like the south."
If you love being outside and enjoying the infinite collection of activities offered up by the natural world, your adventure awaits. Montana carries vastly different energy than other popular travel therapy destinations, like bustling New York and San Diego, a perfect alternative for those who enjoy a little peace.
On Finding Housing…
"I've used furnished finder in the past. That's a great website. Different Facebook pages are really great, and then for this assignment, we actually got our home through Airbnb, which was a first for us."
Though Montana features more of a rural landscape than other locations, you'll still have access to many of the helpful housing apps and programs that help travel therapists across the country. If you are unsure about securing lodging online, there are other options available:
"Another thing that I like to do is to contact my employer and ask them about specific areas, or I've even had employers say, "Hey, I'll go look at a place for you." Which can be really nice, to make sure it's an actual place and it looks like the pictures look."
If you have a furry friend accompanying you on your travel adventures, you should always make sure to check if your lodging is pet-friendly. It doesn't hurt to communicate with your potential renters directly, though:
"This home was actually not dog-friendly—so, Lady is my dog, and she's a miniature Dachshund—and so I always tell people, even if they're not [dog] friendly, I say 'look, I have a small, seven-pound dog, she's crate-trained, we're very respectful, she's potty-trained,' and I just let them kind of know that we're respectful people and she's a small dog who is not going to tear things up—and nine times out of ten, people say 'OK, we would be fine with that.'"
Whatever your unique housing needs, there are options available to help you find your new mountainside abode.
On Packing Essentials…
"All of the warm clothes that you own pack those. No, but seriously, the most important things that I have are all of my warm clothes, my snow boots, and warm socks. I know that sounds silly, but it's true!
No matter what time of year you decide to start your assignment in Montana, you should prepare for cold temperatures with plentiful layers to bundle up with. Make sure to stop by your local outerwear store before you go, as you'll need:
Hiking boots for sure—even if you're not a super outdoorsy person, you need to be if you come to Montana, there's just so much to see."
It's always best to pack for any situation you might encounter. Some advice to travel by:
"I think it's important to have a little bit of everything because you never know what weather you'll run into."
On Must-See Sights…
"Montana is a big state, but if you are coming anywhere near Montana, you have to go see Glacier National Park—I mean, you HAVE to. I've been to a lot of places and [Glacier] is one of the most beautiful places."
We concur. We also know that Glacier National Park is massive, so that you might need some guidance on Can't-miss spots:
"One thing about Glacier National Park is that you can do the Going-to-the-Sun Road and drive it and see some beautiful sights, but I highly recommend getting on foot and hiking because there is so much of the park that you just can't see from the road."
Let's home in on some of Jillian's top choices:
"Specifically, Hidden Lake Trail is pretty easy, and it's breathtaking—I mean, it's one of the most beautiful places I've ever been. Avalanche Lake is also nice. Those are a couple of my favorites."
Those hiking boots you packed will come in handy!
On Local Flavor…
"I love to go out to eat, so there are a lot of places that I like—there is a restaurant here in Kalispell, called Desoto Grill and it's a really cool vibe kind of place, everybody's super friendly, but they have a barbeque—I usually hate saying that because when I hear barbeque, usually I'm like ew, barbeque—but it's so good."
For those of you who enjoy carbs with your favorites from the spit:
"They have this cornbread that tastes like dessert—it's so sweet and so delicious."
If you find yourself up north:
"There is a restaurant in White Fish, which is kind of the ski town, just north of Kalispell—called Loula's—they have great breakfast food, but if you're going to go there, you have to get some of their pie, that's what they're known for. My favorite is, they have a peach and huckleberry pie."
No matter where you head in Montana, you'll have ample choices of watering holes and eats:
"There are tons of breweries around here that have a lot of really good food too, so, lots of options."
When rounding up signature Montana cuisine, we'd be remiss not to mention a true staple—the huckleberry:
"There's huckleberry jam, huckleberry pie, huckleberry milkshakes—there is a brewery that we like to go eat at, called Sacred Waters, and they have really good wings, and they have a huckleberry wing sauce."
For you chicken wing buffs, Jillian refers to the "10 Spice Dry-Rub Huckleberry Hoisin" wings cooked up by their neighbors, Fork in the Road Eats. As if there weren't enough uses for huckleberries!
We hope you have enjoyed learning a bit more about life as a traveler in Montana. We want to extend a Big Sky "thank you" to Jillian for sharing her experience working as an SLP in Kalispell, MT—she is a true expert, and we know she would love to see more friendly travel therapist faces out there!
If you want to gain a behind the scenes view of Jillian's Montana adventures with Lady and her husband, Zach, make sure to follow her on Instagram!