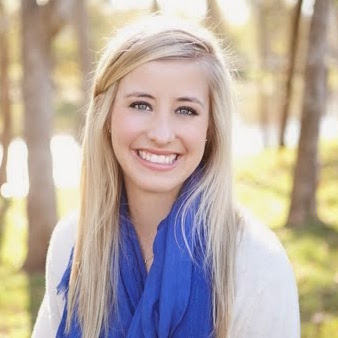 Welcome our New Clinical Director: Melissa Jones
A New Clinical Director at Advanced Medical
It is a pleasure to introduce Melissa Jones as our new Clinical Director and head of University Outreach. An experienced Advanced Medical SLP traveler, Melissa has been a tremendous ambassador for the Advanced Medical mission with exceptional performance as a therapist, mentor, and advocate. We are fortunate to bring her over to the "establishment" and let her generous personality reside in one stable zip code. Melissa will be working out of our Denver office, but her new role promises plenty of action on the road as we would be foolish to completely clip her flying wings. Melissa will be attending national conventions, while managing our new grad mentors. She will also ensure that our clinical support continues to work for the betterment of our clients, patients, and travelers.
Melissa is a native Texan who spent her undergraduate days at Baylor University and then continued on to receive her M.S from the University of Arkansas. Melissa was a "reluctant" traveler at first, but after bonding with her recruiter (she claims they are like sisters separated at birth) Melissa joined her husband and miniature Dachshund (Macie), to find adventure in travel therapy. Alas, the decision was a resounding success, even leading to a vividly entertaining blog written by Melissa entitled: Keeping up with the Jones.
Bringing Melissa to the career choice of Speech Language Pathology was a condition suffered by her mother called: Spasmodic Dysphonia. This voice disorder, which can include involuntary muscle spasms during speech, is often treated with voice therapy. Despite her passion being cognitive communication and swallowing disorders within the geriatric community, Melissa proves her versatility by currently working within a school-based PEDs setting. In addition to her excellent evaluations, Melissa has been instrumental in assisting our marketing team with guest blog posts, proposed outreach programs, and tireless promotion of our company within her peers.
"Melissa goes above and beyond in every aspect of travel therapy. She is an amazing representative of Advanced Medical and I am lucky to be her recruiter" stated recruiter Amy Barnes, who has been an invaluable guide alongside Melissa in her career growth.
Now, Melissa is channeling her efforts into leading new company initiatives in tele-therapy, clinical fellowship, and CEU development. Her previous experience as a traveling SLP brings added layers of credibility in pioneering new programs that broaden clinical skills and expand the boundaries of travel possibilities. In her words:
I am thrilled to be able to bring my knowledge as a traveler and clinical knowledge as a SLP to Advanced Medical. My decision to travel with Advanced was one of the best decisions I have ever made, and I am excited to expand opportunities for travel to new grad clinical fellows through our cutting edge supervision and mentorship program."
I would be remiss if I didn't mention a recent event that crystalizes the focus, drive, and endurance of Melissa Jones. Melissa recently ran in the Walt Disney World Marathon, and more impressively, she finished. You can read about her accomplishment here. Her passionate and professional approach to everything she touches has us eager to see where she goes next.
Until next time…