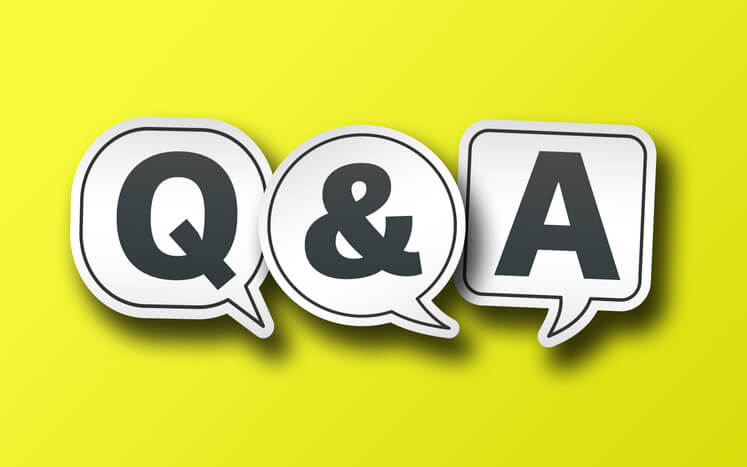 Traveler Q&A: Jenna and Nick
National Physical Therapy Month Honors
October is National Physical Therapy Month, a 31 day long tribute to the transformative power of movement and how <physical therapists> are shaping the profession. In celebration, Advanced Medical will be highlighting PT travelers who exhibit exemplary clinical skills and a passion for life as a "true traveler". The APTA tagline for National Physical Therapy month is Move Forward; a motto being lived with vibrant enthusiasm by Jenna and Nick Graeve. Jenna and Nick are a traveling couple that have documented their Advanced Medical adventures on their very own blog; Rehab and Roadtrips. Jenna and Nick both attended the University of Nebraska Medical Center in Omaha for graduate school and were working together in Omaha when life on the road called. With visions of seeing the country while paying back student loans, the pair took to the road and documented their travels for family and friends back home. Please read on for our Q&A with this dynamic duo.
First off, thank you for your commitment and loyalty to Advanced Medical, you're both talented therapists who have earned wide praise. Tell us a little bit about your blog, Rehab and Roadtrips.
(Thanks!) Before we started traveling we decided to start a blog to share our adventures with our family and friends… we would love to have our friends and family close by to physically share the adventures with us but since that it not possible we thought this was the next best thing.
From the looks of your blog, you have been to a variety of states. How many states have you gotten licensed in?
We are licensed in 9 different states; Arizona, California, Texas, Massachusetts, North Carolina, <Iowa>, Nebraska, Illinois and Washington… and we are hoping to get to use all of them!
From Vegas to Phoenix, and on to Seattle, tell us about your favorite stop to this point and why other travelers need to make it a must-see destination?
The Grand Canyon. Obviously it is big… but until you see it you have no idea just how HUGE it is! We hiked part way down and if we had known earlier and been able to plan more ahead you can actually make a reservation to hike to the bottom and camp overnight; we heard there were some really cool falls at the bottom and wished we could have seen them.
Reading through your blog, I was blown away by the photography (and the writing was pretty great too!), which one of you is the photographer?
We are definitely not expert photographers but we both take turns with the camera. Before we started traveling we invested in a nicer camera as we figured if we were going to be traveling and site seeing we wanted to have good pictures to show!
What are some things you would tell students considering travel therapy? Has anything been unexpected and what are some of the challenging aspects of making it all work?
Most importantly get set up with a good company; one that has your best interests in mind and is straightforward. If you have a great company and great recruiter like ours then everything is pretty easy. The most challenging aspect was going through the licensure process for each state. Thankfully we got good advice from our recruiter who told us not only the best states to get licensed in but told us to get licensed right away in as many states as you think you want to travel to in order to… once that part is done the rest is a breeze!
I especially liked your posts on the Northwest trip, including Cannon Beach and Astoria. Telling me that Astoria is famous for the 80's classic movie The Goonies delighted this 41 year old who grew up on that movie. So I have to ask, did you see any pirate ships?
Unfortunately we did't see any pirate ships… but maybe they all went south for the winter 🙂
Despite the impression that it is just the two of you, I would be remiss if I didn't ask about your new furry companion Kobi. How is he adjusting to the road?
We adopted him from the local humane society during our first week in Washington so he hasn't had to do a long road trip quite yet; but he does love car rides! It took him a while to adjust to his new life but he seems to be enjoying all the adventures right along side us.
Can you tell us about some of the clinical settings you have worked in and what your professional preferences are?
We have worked mostly in home health and had one assignment in an outpatient orthopedic clinic. Travel wise, we don't have any particular preference for clinical settings but one day Jenna would love to work in pediatrics. Nick doesn't have any particular preference for permanent work, but prior to traveling he worked stints in acute care, outpatient orthopedic, and skilled nursing with a local company in Omaha.
Could you share a particular anecdote from your travels that involves a patient or a facility that we could showcase to celebrate PT month, you can link to one of your posts if needed.
When we were in Phoenix for half of our time there we worked in the same clinic. Our patients seemed to love that we worked together and found it funny to complain (aka tattle) to the other spouse about how hard the other was making them work each session. Nick probably got the worst of it; his patients were always giving him a hard time about planning romantic dates/gestures… which was always hilarious to listen to. We weren't sure initially what it would be like to work together every day but we actually enjoyed it as much as our patients did. When they would first find out we worked together they would point out every female/male in the clinic and ask "is that the one?" One time after a particularly grueling session one of my elderly female patients (who often commented about how good looking Nick was) informed me that if she ended up unconscious on the floor that she was requesting in advance to have Nick perform CPR on her.
Why did you choose Advanced Medical and how has the experience been?
After working briefly with a different travel company and having difficulty being placed due to some bad advice from a recruiter Nick reached out to Patrick at Advanced Medical who gave us the advice we needed and had us placed within a week of getting licensed in Texas. The experience has been great and we wouldn't change a thing. We love working with Patrick and are actively trying to convert him to become a Husker fan 🙂 Traveling PT is easy when you have a great recruiter and are working for a company that has your best interest in mind!
So there you have it! Big thanks for sharing your adventures with us and we look forward to checking in with Rehab and Roadtrips often. Until next time…