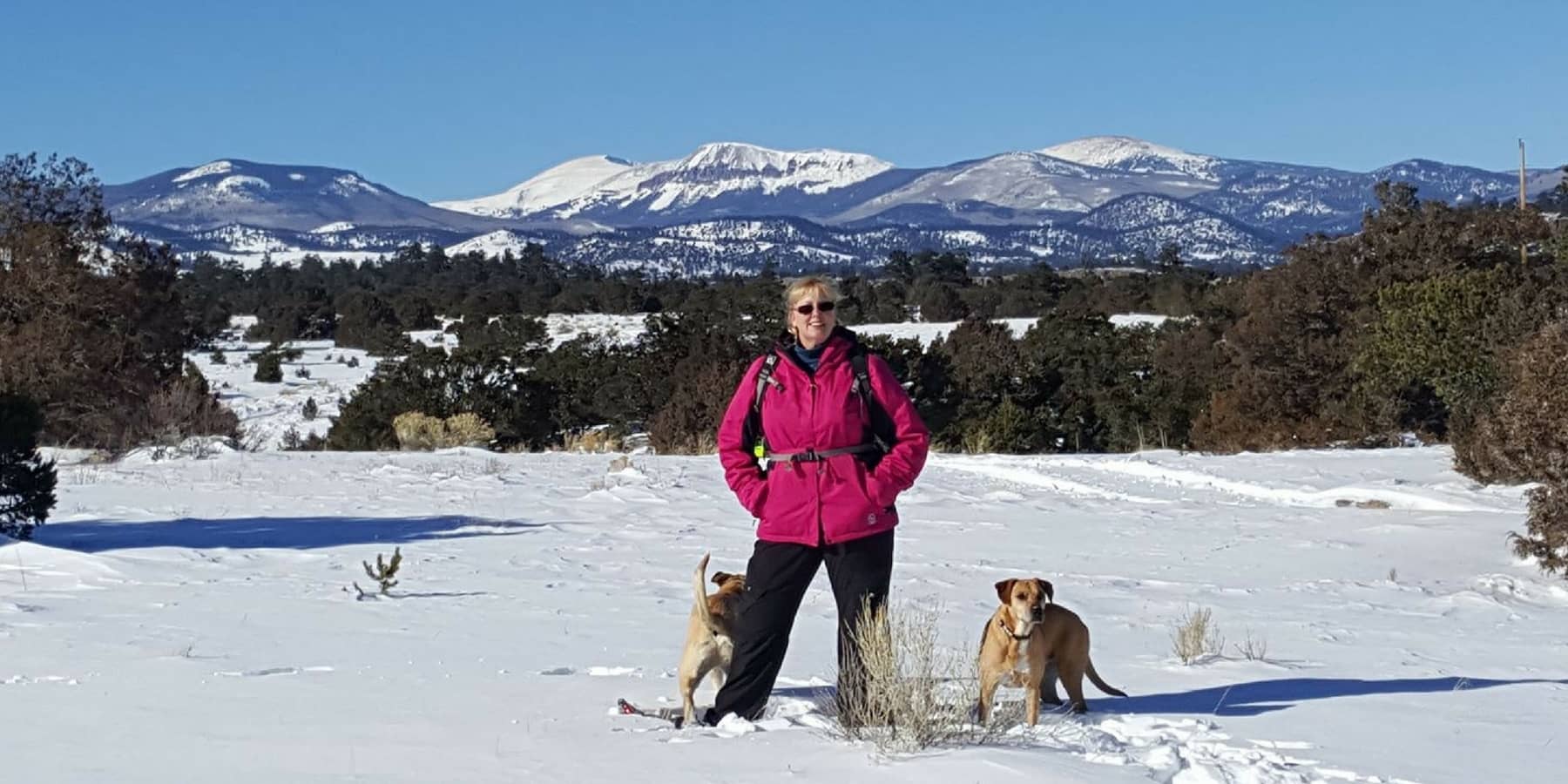 January's Traveler Of The Month: Kimberly Christiana
Our traveler of the month for January is Kimberly Christiana! Kimberly is an occupational therapist on assignment in Alamosa, CO. She has truly taken the travel therapy lifestyle to heart as she and her husband are going to be buying an RV to make the most of their adventures. Kimberly was nominated by her Advanced recruiter Joshua who shared this daring story from her recent assignment.
A Positive Outlook
She was snowed in 3 hours outside of Alamosa, her phone stopped working and her car broke down. She was stuck in a small motel in a tiny city with no phone, no car, and lots of snow. All of this happened when she had to be at work the next day, and she made it to work on time! Travel therapy isn't always sunshine and rainbows, but it's definitely an adventure! Her recruiter has been blown away by her commitment and love for travel,
"She has maintained a positive outlook throughout all of this and truly has a passion and drive for what she does.
Get To Know Kimberly
Why or how did you get into therapy? I always knew I wanted to go into healthcare, even as a small child. After exploring many different options, OT turned out to be perfect for me. It is incredibly rewarding for me to help someone who is going through the most terrible time of their lives get back their independence and enable them to return to the comforts of home.
Do you have any advice for future therapists? Never forget……..it's about the patient. The face of health-care will be forever changing and sometimes we get so caught up in the minutia of the continually changing heath-care rules, regulations, and policies that sometimes we start focusing too much on that. Make it work…..for the patient's welfare and recovery.
Favorite travel location and why? There are a lot of good ones but right now I am in Alamosa Colorado and LOVE it. The nicest people I've ever met and this Valley ringed with mountain ranges (some 14, 000 feet high) is stunning.
If you could have a superpower what would it be? The ability to sprout more arms when needed. At work, I frequently find that I don't have enough.
What are some of your hobbies? Backpacking, snowshoeing, skiing, rafting, mountain biking, winemaking, gardening. I've just begun dabbling in distilling my own essential oils.
Congrats Kimberly! We are so proud to have you as part of the Advanced family!