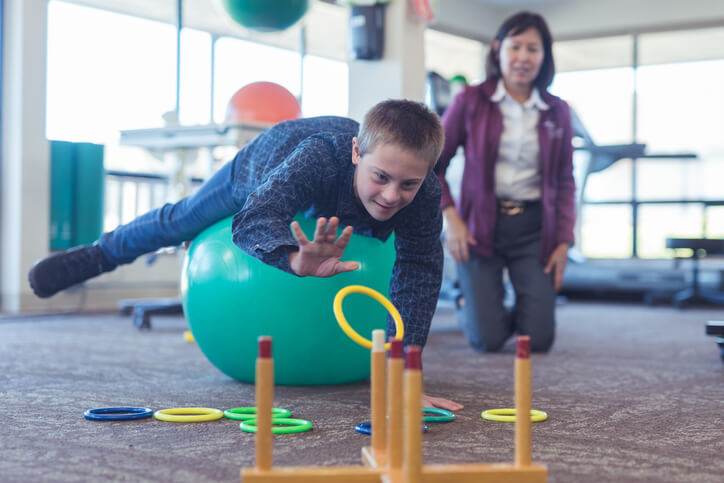 National OT Month
A Celebration of Wellness
Easter eggs, azalea's, opening day, increased warmth, diminishing frost, and of course…National OT month, has everyone buzzing about spring. Today, I promise to refrain from jokey literary cliches signifying the cheesy "fools day" of April 1st. The trademarked slogan at the AOTA is Living Life to its Fullest; a mantra meant to capture the daily efforts of OTs and their mission to improve the daily activities of all groups. It may be early intervention services for a young child or working with the victim of an accident to return to the workforce. OT's can be found working tirelessly to help seniors maintain independence and recover from ailments affecting daily tasks.
National OT Month comes amidst a tumultuous environment, in which the profession is fighting off harmful cuts and increasing regulatory confusion. Despite this, there are reasons for optimism. Occupational Therapy consistently ranks as a top 10 job choice and changing demographics ensure a robust future. Occupational Therapy promotes evidence-based research, leading to improved outcomes and new scientific methods in aging, mental health, disabilities, and overall wellness.
Later this month, Advanced Medical will be attending the AOTA national convention in San Diego. Joining us at our booth will be Advanced Medical OT traveler Elissa Kurk, who is one of our esteemed new grad mentors. We will also have additional information on our new Advanced Schools division, which places quality school-based therapists in a variety of capacities. Make sure to check out our Facebook page all month for special promotions celebrating OT month. You can also take matters into your own hands at http://www.promoteOT.com/.
Don't forget to search our database of travel occupational therapy jobs and learn more about accepting a travel therapy job.