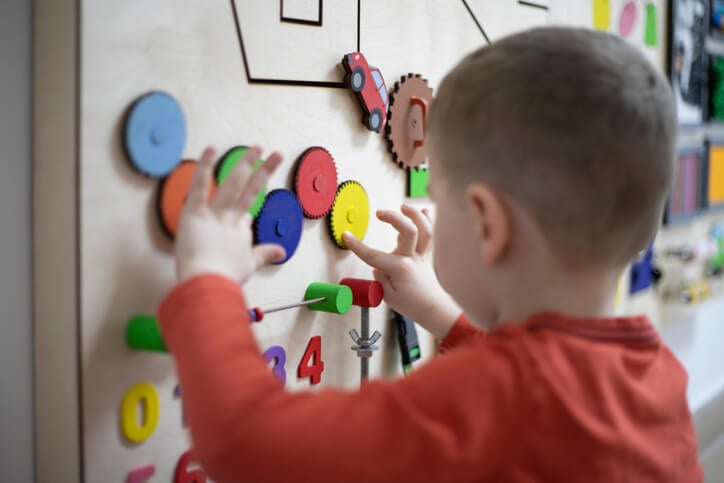 National Autism Awareness Month
Over 1 billion dollars have been spent researching Autism over the past decade, yet it remains a mystery in many ways. Autism can take many forms and has varying degrees of affliction. Its primary symptoms center around deficient communication skills and intellectual disabilities. It is estimated that 1 in 88 children have Autism ranging from the severe, such as Kanner's Syndrome, to milder forms such as Aspergers.
Many diagnosis controversies and debates are centered around Autism due to its reliance on behavioral evaluations rather than a specific medical test. In addition, there has been an ongoing debate on whether Autism is caused by development factors or genetics. You may have even heard of the recent controversy with Jenny McCarthy over vaccines and their culpability-although there has been no proven link.
April is Autism Awareness Month, and the fact that SLP's are an integral part of therapy treatment for Autism makes it an apt topic for our blog. Since many autistic children can have trouble communicating and making friends, SLP's bring a valuable perspective and skill-set in developing language, verbal cues, and social interaction abilities. Recently, a study was released from Columbia University, published in the Journal of Pediatrics, showing that extensive therapy can show "rapid gains" in about 10% of cases. You can read about it here.
You Can Still Make a Difference
The study found that consistent language and developmental therapy, combined with anti-depressant medications, led to measured improvement among many children. A troubling aspect of the 10% group showing rapid gains was how high the percentage of these children were wealthy and white. Poor and minority children do not fare as well and suffer from equal access to good developmental therapy. Unfortunately, many states still do not have regulated insurance plans for Autism and a mandate for equal access.
In my backyard of Charleston, SC, at MUSC medical center, Autism was recently in the news. MUSC was awarded a 1 million dollar grant to study autism rates among the local population. It is the first study of its kind done in SC. Autism research has made great strides in the last ten years, but there is still much to learn. We encourage you to get involved.