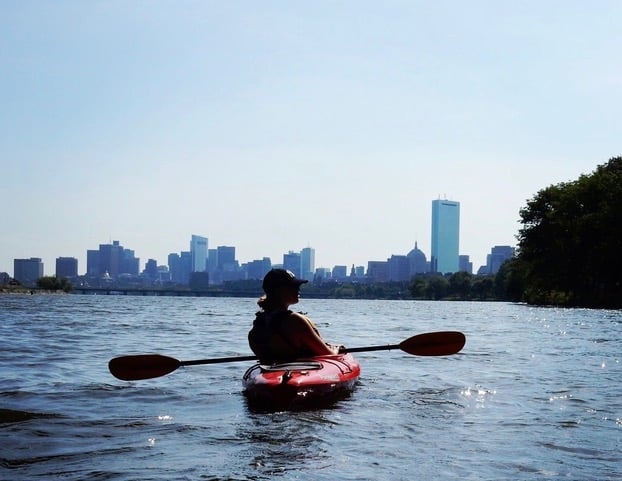 Meet our Fall 2019 Scholarship Winner – Laura Wildridge
Hello! My name is Laura Wildridge, and I'm a current Physical Therapy student at Northeastern University in Boston, MA. I was born in Syracuse, NY, and I'm a prominent New York Yankees fan, making moving to Boston a bit challenging! I love anything that has to do with being outdoors, including hiking, fishing, and being out on the water.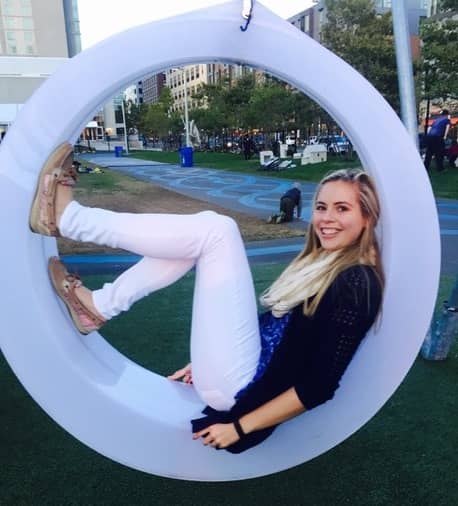 In my time at Northeastern, I have been lucky enough to complete co-op rotations at both Spaulding Rehabilitation Hospital and Brigham and Women's Hospital. These experiences have shown me just how much I love the acute care setting, and I look forward to working as an inpatient physical therapist when I graduate this coming May!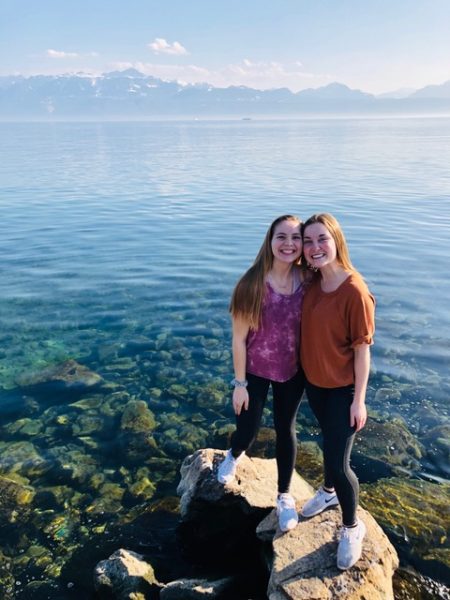 Read Laura's winning essay on why she chose to pursue a career in Physical Therapy:
I decided to be a physical therapist because of patients like you.

The first time we met, you were in the ICU. I didn't know what to expect going into your room that day. As a new student, I was out of my comfort zone. The ventilator next to you filled your lungs with air but robbed you of your voice. I struggled to decipher your hand gestures, painfully misreading your lips. My hands gently guided your weak limbs through your exercises as my voice echoed against the beeps of the machines that surrounded you. You smiled, never getting frustrated with me.

Days passed, and you continued to grow stronger. Soon you were moving your limbs on your own, solid and steady to the count of my voice. A few weeks later, the color on your face returned. You no longer had to rely on the ventilator to breathe, and the sound of your sweet voice filled the room. You started eating again, and you laughed as you told me how you used to be fat. I looked down at you, so tiny in your hospital bed. I couldn't picture it. You told me stories of your hometown and showed me pictures of your son. I taught you Boston lingo and raised your bed so you could see "the T" as it ran by your window. Soon you were strong enough to stand. Your strength and determination impressed me, and it wasn't long until "champ" became your new nickname.

You told me how badly you wanted to be able to walk again, and a month later, you were ready. I couldn't stop smiling as we helped you take your first steps. I knew how much you fought for this moment, how badly you needed this. You sat back down, tears streaming from your face. Grabbing our hands, you whispered "thank you" over and over again as you cried. There wasn't a dry eye in the room, and that was the moment I knew I wanted to do this for the rest of my life.

You continued to get stronger. You could walk to the bathroom on your own now. You showed off by doing sit-ups in your bed. Each day your nickname became more and more suiting. But a few weeks later, I saw a group of doctors huddled outside your door. The treatments weren't working, and you had been given a few weeks left to live.

Blindsided, I felt my heart sink into my stomach. You had been getting stronger, and I was embarrassed for being so naïve. Shamefully, I asked the lead therapist if it was worth it for me to continue seeing you.

The reasons were clear. PT gave you a purpose. A sense of meaning. The ability to feel like a human again. It allowed you to regain your independence, something you thought you had lost. PT was never just about gaining strength. And now, we had an even more important reason to continue PT: to get you home to your husband and son.

The next day, I put on a brave face and knocked on your door. I brought you to nail polish to redo your nails. You knew that I knew, but in an unspoken promise, we both acted like I didn't. We laughed the whole session. I cried in the bathroom for 20 minutes afterward.

We spent the rest of our sessions teaching you how to navigate on a plane, and a few days later, your flight was booked. As we said our goodbyes, you held my hand and thanked me, telling me not to cry even as tears ran down both of our cheeks. We emailed back and forth a few times until the day came when my emails went unanswered.

I still think about you often. The lessons you taught me and how you viewed life gave me a purpose for mine. You showed just how impactful this career could be, and for that, I thank you.

Rest easy, champ.