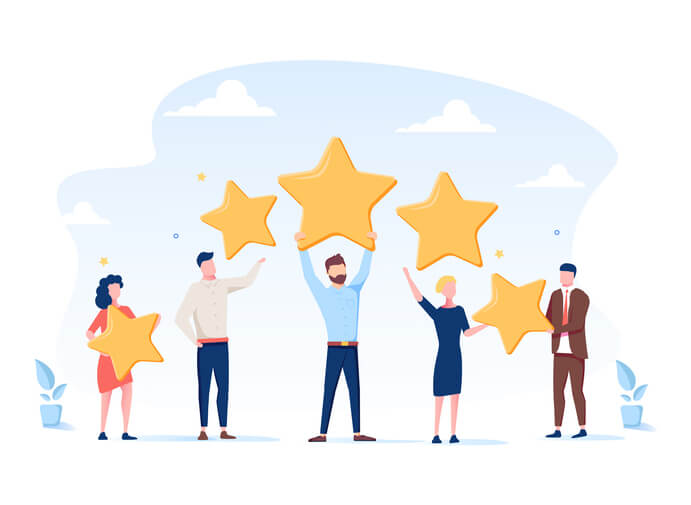 Leapfrog Group Names Top Hospitals for Safety
What Makes the Top Hospitals Stand Out?
It takes a dedicated team, including allied health professionals, to earn a 2015 Leapfrog Group Top Hospital rating, as 98 facilities did this year.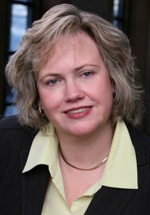 "It takes leadership, teamwork and absolute dedication to patients to achieve this award," said Leah Binder, president and CEO of The Leapfrog Group in Washington, D.C., in a statement.
Stephen P. Zieniewicz, president and CEO of Saint Barnabas Medical Center in Livingston, N.J., which has achieved this highest recognition for two consecutive years, agreed about the importance of placing patients at the center of everything and working together regardless of rank for quality patient outcomes.
"Saint Barnabas Medical Center has a focus on safety for everybody, for patients and families, for employees, for physicians, and because we are a teaching hospital, for the residents that train and all of the allied health professionals requiring clinical experience," Zieniewicz said.
Saint Barnabas introduced multidisciplinary bedside rounding in its intensive care units about seven years ago and has since rolled it out to other units.
"Allied and other healthcare providers involved in the patient's care come together once in the morning when they do rounds, and the patients and families participate," Zieniewicz said. "It's a powerful way to include the feedback and opinions of everybody to ensure the patient has a safe and quality journey."
Becoming a Top Hospital
Approximately 1,700 hospitals report on Leapfrog's quality and safety standards through the annual Leapfrog Hospital Survey.
"We are looking to recognize the top performers on the survey," said Erica Mobley, director of communications at Leapfrog.
The Top Hospitals must fully meet Leapfrog's standard for preventing medication errors with a computerized physician order entry system and meet the standards for ICU physician staffing by intensivists.
Patrick Courneya, executive vice president and chief medical officer at Kaiser Foundation Health Plan and Hospitals, with multiple hospitals earning the top honors, credits the foundation's advanced electronic medical record with helping clinicians "provide patients with rapid, cutting-edge diagnosis and treatment, eliminate duplication, and minimize opportunity for error."
Additionally, these top facilities must achieve a score of at least 50 percent on Leapfrog's high-risk surgery standards; meet a value score, looking at quality and efficiency, of 77 or more; earn an A grade on the Hospital Safety Score; and embody the highest standards of excellence.
"We are not satisfied with the status quo, and we strive to meet and exceed all of the different safety and quality metrics," Zieniewicz said. "We want to do much better all of the time."
Hospitals can benchmark their progress on national standards, and the public can view the results and make decisions about where to obtain care.
"By setting Leapfrog's tough standards as a goal and publicly reporting their progress, [these hospitals] are earning the trust of their communities," Binder said.
The ranking also provides valuable information to <traveling allied health professionals> who often prefer to work in hospitals with high standards of care and appropriate staffing.
About the Top Hospitals
Of the 98 hospitals earning a top spot on Leapfrog's list, 12 were recognized as Top Children's Hospitals, up from nine honored last year; 24 were Top Rural Hospitals, one of the few distinctions made available for rural and critical access hospitals; and the remaining 62 were Top Urban Hospitals. Forty-one of the hospitals earned the top ranking for the first time and 36 were recognized for the second consecutive year, including Saint Barnabas.
California has the most Top Hospitals at 22. This year, for the first time, New Hampshire and Utah also have Top Hospitals in their states.
Hospitals that have earned the Leapfrog Group's top ranking enjoy lower infection rates, higher survival rates for high-risk procedures, decreased length of stay and fewer readmissions. They tend to excel at providing maternity care, preventing medication errors and staffing to ensure quality of care.
Mobley indicated the Top Hospitals also have leaders who are 100 percent committed to safety and quality improvement and fostering a culture of safety. Yet, she added, everyone from the surgical techs to the physical therapists play a role in achieving the safety records and recognition.
"We are a high-reliability organization, with zero defects," Zieniewicz said. "It's consistently safe and consistently delivering the quality care."
---
Want to work at a top-performing hospital or healthcare facility? Apply today with MedTravelers or browse our allied healthcare jobs around the country.
Pictured above: Leah Binder reported growth in the number of hospitals earning The Leapfrog Group's Top Hospital status for safety and quality care.

© 2015. AMN Healthcare, Inc. All Rights Reserved.