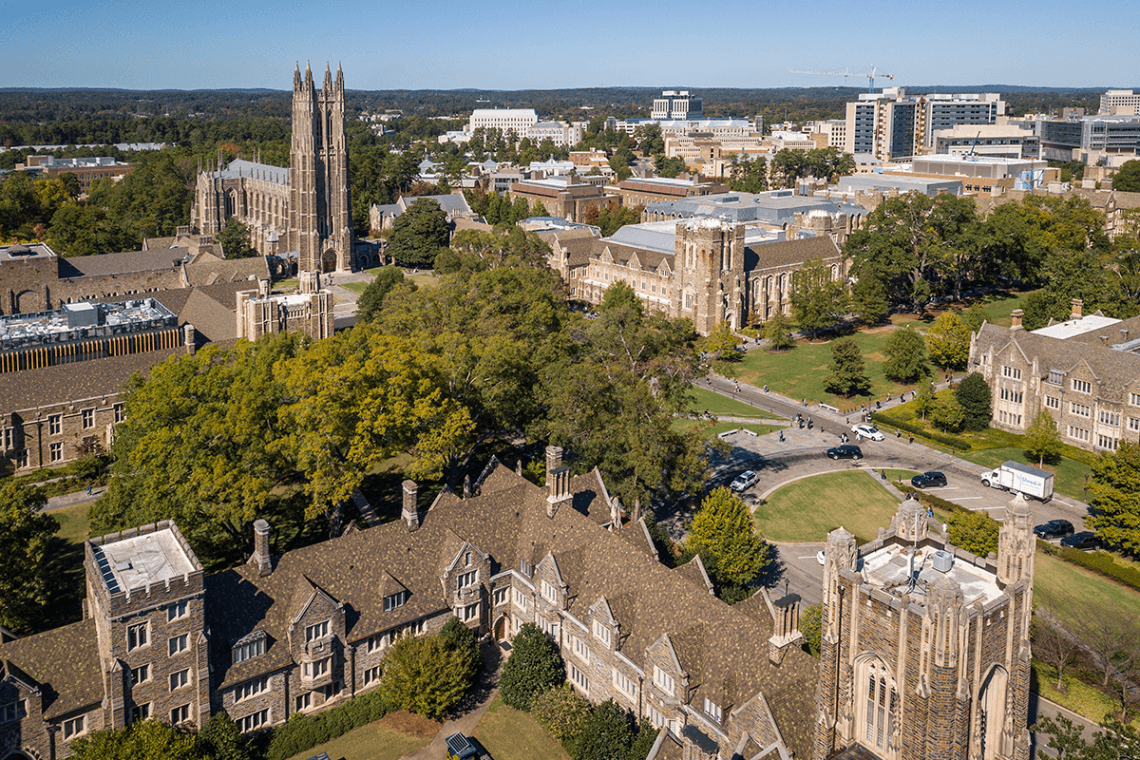 Duke DPT Career Fair
Against the backdrop of monsoon-style weather with multiple tornado sightings, Advanced Medical was in Durham, NC for the Duke DPT Career Fair. The event was also blessed with the presence of Elon University, which just happens to be my alma mater (although it was a college then and there was no DPT program…I am old). Despite the inclement weather, the show went on and was surprisingly jam-packed.
When one thinks of Duke, excellence, and prestige certainly come to mind. The caliber of questions and professionalism exhibited by the DPT class (the Elon contingent was no slouch either) at Duke always makes for a substantive and entertaining conversation. This was our 5th time participating at this event and 2nd time that we have been a Silver Level Sponsor.
The Duke DPT program was established in 1943 and always finds itself among the nation's top-rated programs. Against the backdrop of a world-class medical facility, Duke DPT has gained international acclaim and boasts program directors who have all served as president at some point of the APTA and CPA (Canadian Physiotherapy Association). The Elon DPT program debuted too much fanfare in 2003. In 2012, the program moved into the Gerald L. Francis Center, a building designed with meaningful input from DPT faculty. The facility is the centerpiece of teaching on the beautiful campus and is an ideal environment for hands-on practice.
A Travel Company That Has Your Best Interest
At the career fair, I continually got asked, "how are you guys different as a travel therapy company from all the rest." The answer is our commitment to professional development and a deep understanding of the therapy profession. Our New Graduate Program with mentoring has been carefully designed to bring layers of support and allow for a new grad to experience diverse clinical populations and settings. Unlike other travel companies, we simply will not put new graduates into situations that could harm their growth as a therapist. Our mentoring team stands ready to assist in various clinical issues while offering candid insight to new graduate prospects who may be interested in pursuing travel therapy. The career fair was a pleasure to attend and it is always put together with the utmost attention to detail. The students were engaged and extremely active in their rapid-fire questioning (My voice was raspy at best by the finish). We look forward to our next visit and feel honored to sponsor such an elite group of students. Until next time…