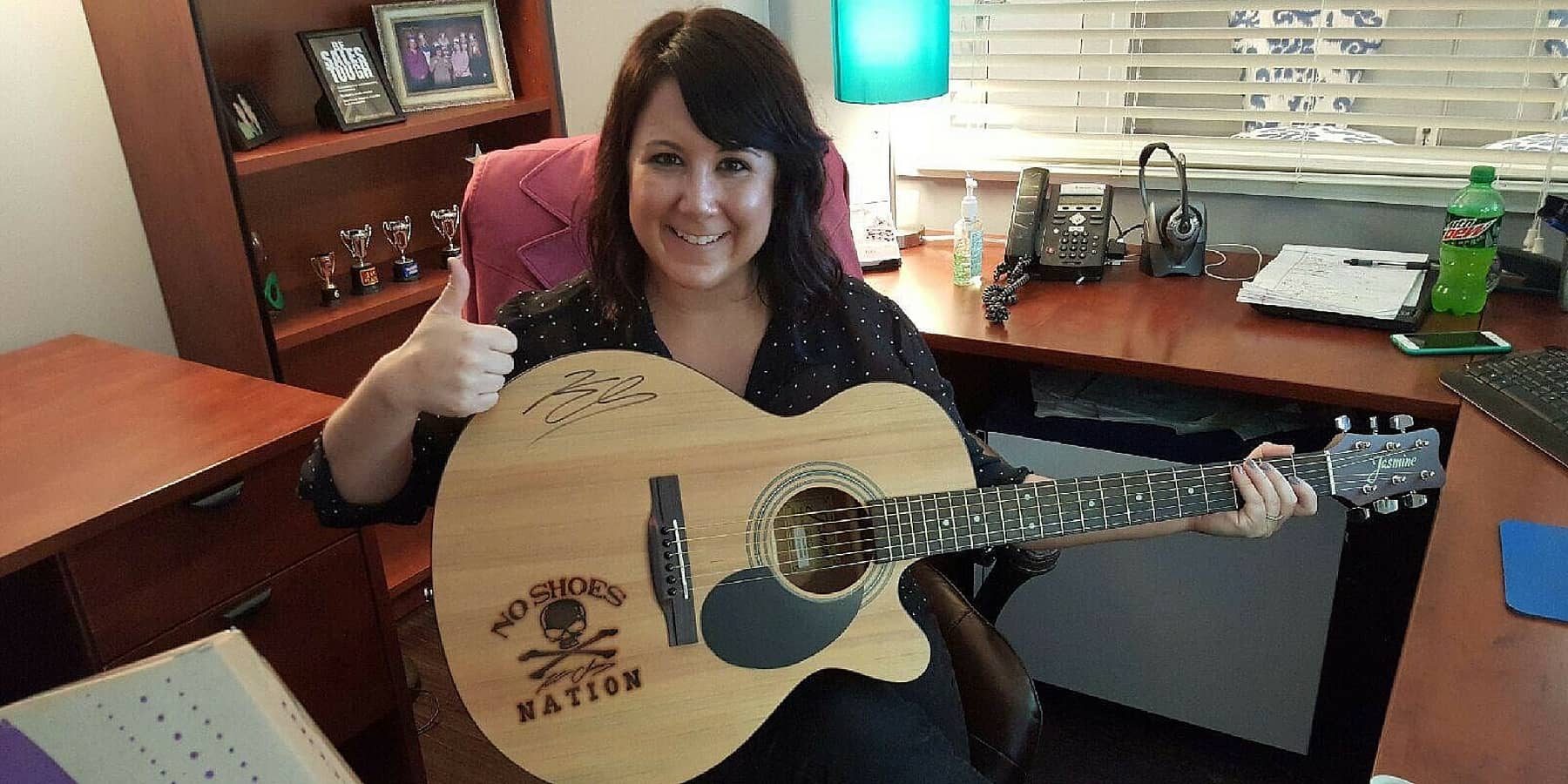 Congrats Amy On 50 Travelers!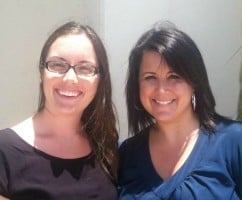 Edmund Hillary conquering the 29,029 of Everest – Chuck Yeager flying at 767 mph in breaking the sound barrier – Roger Bannister with the sub-4-minute mile – Maris and his 61 homers… now we add another name in the pantheon of stupendous achievers: Amy Barnes and her 50 Advanced Medical travelers (otherwise known as her family!). This feat was impressive enough that I just used the long-dormant word "stupendous" to do it justice.
Amy came to Advanced Medical in 2012 and instantly stood out for her candid and caring approach to recruiting. Exhibiting indomitable energy on the sales floor, Amy hustled to forge genuine connections with her therapists based on loyalty and trust. Amy always understood her role was more than just a facilitator, as she made every traveler feel like an employee of Advanced Medical first – regardless of location, discipline, or facility. Furthermore, Amy understands the powerful role she can play in the professional development of our young therapists as a large number of her new grads have gone on to become mentors in our organization. We often speak of someone being part of "the fabric" of a place, but with Amy, it's more like a whole quilt draping our company. When soliciting congratulatory quotes from co-workers, my inbox lit up like a Key West sunset.
Best of the Best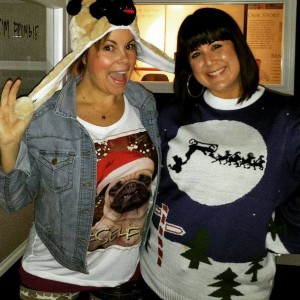 Advanced Medical legend Patrick Smith calls her the "best of the best" while calling her the most talented recruiter he has ever seen. Fellow AMPS recruiter and actual cousin Jenn Cross praises her hard work, dedication, and always a positive attitude. Advanced Medical Vice President Keeley Murphy states, "Amy is the epitome of recruiting excellence; she is a master of her trade, yet if you told her that, she would say that she is always looking for ways to improve. Amy believes in her profession and refuses to take shortcuts. She sets high expectations for herself and her team of loyal travelers. When Amy isn't helping a traveler, you will find her assisting and inspiring a new recruiter. Her travelers have coined themselves "Team Barnes", I think that says it all. We are fortunate to have such a positive influence on our team. I couldn't be prouder of our Barnesy."
Amy Barnes was born in Tampa, Fl and then bounced around the country like her nomadic travel therapists. With stops in South Dakota, Iowa, Nebraska, and Virginia, (dizzy yet?) Amy took after her traveling salesman father who always had her family on the go. Amy went on to the University of Sioux Falls in South Dakota where she majored in theatre. The school motto of a "culture for service" obviously inspired Amy as she continues to exhibit a remarkable degree of selfless largess with everyone she comes into contact with. Following in Dad's footsteps, Amy took a job in food sales right out of school selling Krispy Kreme donuts – although don't those ridiculously great morsels sell themselves? (just kidding Amy). From there, the entrepreneurial drive kicked in as Amy joined others in launching a donut company where she was the entire sales team. Our longest-tenured recruiter Jenn Cross (and to repeat, cousin of Amy) then brought Amy to Florida where she immediately was "sold" on the positive company culture and the opportunity to work for Keeley, who in her words was: an accomplished woman in business and HILARIOUS. And with that, a legend was born, as Amy's husband exited the Navy and they packed up with their dog and headed to Daytona.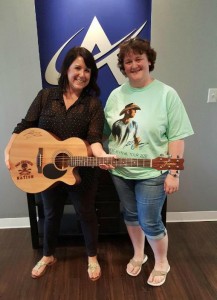 The astonishing thing about Amy and her 50 travelers is not the number itself, (or the thought of having to write 50-holiday cards), but the way Amy has been able to hit that milestone while taking no shortcuts…coaching, understanding, befriending, and fighting like crazy in the best interests of her travelers. Amy also strives to understand the therapy profession so she can empathize with her people. She has sought to better herself by attending conferences and constantly pitching new educational recruiting programs to better the organization. Quick to laugh and always a colorful presence, Amy makes everyone around her better. In her words:
"I'm excited to say I honestly found my calling as a travel therapy recruiter. It is the advice I give to my travelers that actually keeps me running at full steam from day to day; don't stress the things you can't control, always set the tone for everything you do, positive breeds positive, and always find your silver lining. Thanks to AMPS for an amazing career."
No, thank you, Amy. You have put an indelible stamp on this place with the utmost professionalism and drive. Let's finish by showcasing the appreciation of Advanced Medical through the magic of video: enjoy!