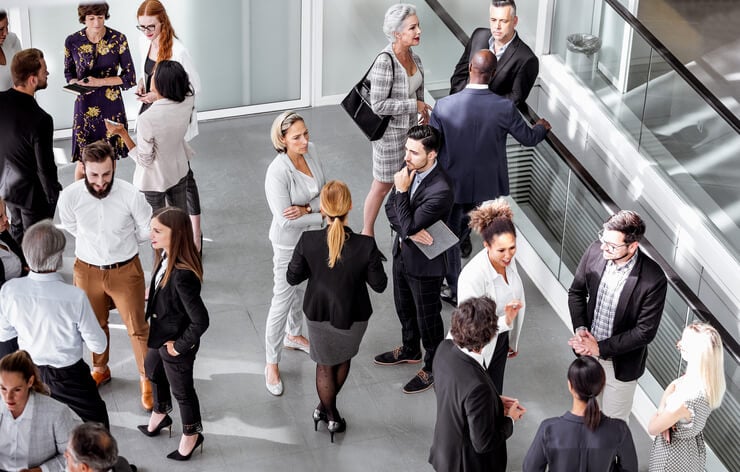 ASHA Schools Conference Recap
This past weekend, the burgeoning school's division of Advanced Medical hit the road for the first time. Advanced Schools took its message of personalized and flexible school-based therapy jobs to the masses at the ASHA Schools Conference in a surprisingly pleasant Pittsburgh. The conference brought hundreds of school-based therapists to the Steel City for workshops, guest speakers, networking events, and a little fun on the side. The modern and vividly bright (scenic views of the famous rivers from all angles) Pittsburgh Convention Center was the scene of the action.
Joined by school Job aficionado, DJ Deaton, Advanced Schools set up shop at booth #626. The show was light on students and heavy on experienced speech-language pathologists with solid school experience. These remarkable therapists educated and entertained us as much as we pitched them. These therapists were highly receptive to our flexible business model and interactive educational platform for continuing education. Some of the standout events included a session on the view of SLP's from school administrators and an ASHA fundraiser that featured a ride on the Duquesne Incline (one of the few remaining in the country), followed up by a fancy networking reception at the Five Star LeMont Restaurant. As someone who has been active with both the AOTA and APTA Political Action Committees, I enjoyed getting a chance to talk with the ASHA PAC and hear about legislative challenges unique to Speech-Language Pathology and also discuss the critical challenges facing the therapy community as a whole.
As for fun, first off, when did dreary Pittsburgh turn into Key West? Every day clocked in at a balmy 75 with a light breeze. DJ and I were lucky to be joined by our New Grad dual-degree mentor Laura Morehouse for an enjoyable night on the town. Laura is currently working in Pittsburgh and she was able to show us some cool spots in the Pittsburgh theater district. This included a place called "Butcher and the Rye" which boasted an eclectic dining room with a wall of bourbon that required a ladder to reach your favorite pour.
Saturday night featured a visit from our longtime SLP traveler: Dawn Penrod. Dawn and her husband graciously came to dinner to meet us off of the path of their vacation to Ohio. Dawn was able to share some darkly humorous anecdotes from her experiences as a traveling SLP and also give us some much-needed information to assist our new CFY program. We look forward to our next ASHA event when we invade the land of "Micky Mouse", for the ASHA National Convention in Orlando, Fl. If only we could count on having the same sunshine as Pittsburgh! Until next time…