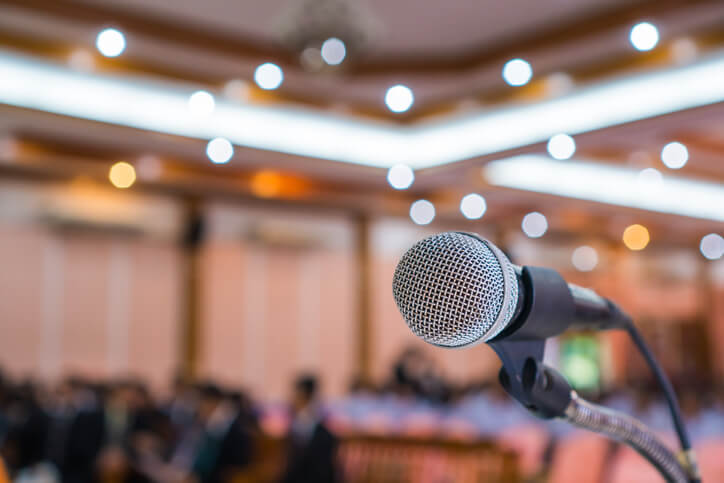 ASHA Convention 2013
Last week, thousands of Speech-Language Pathologists, Audiologists, and university students overwhelmed the city of Chicago for their annual convention. The gathering registered over 12,000 attendees, along with over 300 industry exhibitors. The theme of this year's show was: The Magic of Teamwork—Science and Service Delivery.
This showcased the teamwork exhibited in modern science and evidence-based research in treating communication disorders. In keeping with the teamwork theme, the opening ceremony was highlighted by a speech from the wizards of ice cream: Ben and Jerry. Ben Cohen and Jerry Greenfield delivered a speech emphasizing social responsibility, responsible business practices, and of course, the magic of teamwork.
The Perfect Host
McCormick Place, the Chicago convention center, proved to be a perfect host. With scores of meeting rooms, a cavernous yet upscale convention hall, and easy access to transportation, the event ran with impressive precision. Despite occasionally blustery conditions(this is the windy city after all), Chicago is a world-class city that rivals New York in its blend of history, spectacle, and culture. Chicago is filled with attractive neighborhoods like Hyde Park, Lincoln Park, Grant Park…are you sensing a pattern, lots of parks. A ton of classic hotels as well, and I was lucky to stay in one of the oldest: The Palmer House in the Chicago loop area, oozed old-timey charm, with its frescoed ceiling, throwback elevators, and prohibition-era cocktail list.
I was joined on the trip by our esteemed speech mentor: Lisa Amundson. Lisa was here to soak up the latest evidence-based research by attending a number of programs so stay tuned to our Travel Talk blog for a full recap of her experiences here in Chicago. It was a real privilege to spend time with Lisa and get her insightful perspective on multiple issues facing SLP's today. Lisa has helped countless Advanced Medical therapists with her unwavering professionalism and boundless generosity.
In the bustling convention hall, it was impossible to miss the sights and sounds of Super Duper, the stunningly successful company that produces colorful educational materials(more like toys) for therapy. This enabled me to bring home a number of cool gifts to my 2-year-old, that far exceeded the usual convention junk I bring home. Other highlights of the week included the ASHA-PAC fundraiser, a Thursday night performance from the famous Second City improv group, and of course the awards ceremony, where Erik Weihenmeyer was the recipient of the prestigious Annie Glenn Award. If you are an SLP who has never taken in an ASHA convention, I recommend getting on board for 2014 in Orlando, Fl.
Until next time…