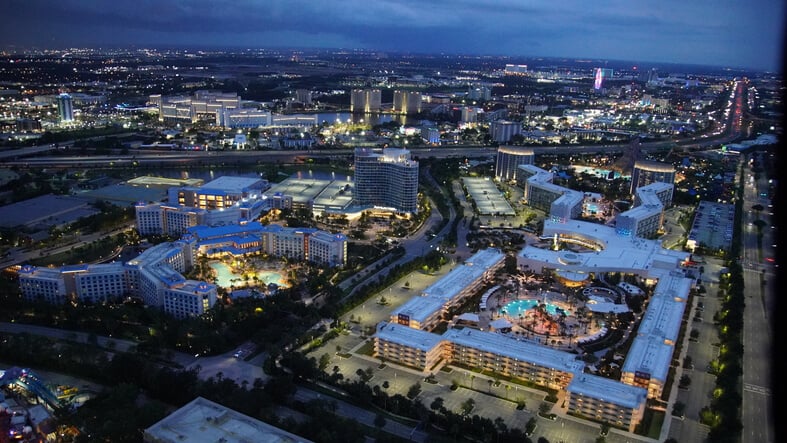 ASHA 2014 Recap
Last month, Advanced Medical and Advanced Schools was fortunate to sponsor and exhibit at the national ASHA convention in the land of eternal distraction: Orlando, Florida. With over 12,000 attendees representing all segments of the profession, the show was jam-packed with educational programming, industry networking, and inspirational speakers. The Advanced Medical booth had 2 special guests in tow, as speech mentors Kelsey Besler and Melissa Jones educated students on traveling speech therapy and their experiences in multiple settings. Melissa came in from California while Kelsey traveled in from North Carolina.
They also were able to attend some valuable seminars and earn CEU credits at the event, in addition to having some fun in the "magic city". Both of these talented therapists are veterans of the Advanced Medical New Grad Program, which provides young therapists with tuition reward, continuing education credits, and layers of support in their travel therapy assignments.
Purveyors of Generational Advancement and Community Outreach
The theme of this year's event was: Science. Learning. Practice. Generations of Discovery. The idea was to emphasize the increasing value of science on the profession and the interconnected contributions of each generation to the knowledge base of the Speech and Hearing community. ASHA consulted and sought the contributions of scores of mentors, mentees, educators, and colleagues for the event. In keeping with the spirit of generational advancement, the keynote speaker was Harry Belafonte, his daughter, and granddaughter who have all been heavily involved with social justice and the importance of community outreach.
The Annie Glen Award for achieving distinction with a communicative disorder was given to father and son duo: Bill and Willie Geist. Bill is a CBS news correspondent and Willie is an NBC journalist and morning personality. Bill was diagnosed with Parkinson's disease over 20 years ago. The pair co-authored a book on the importance of open communication, family solidarity, and using humor to overcome adversity. This year's ASHA conference held over 2200 oral seminars, showcased hundreds of exhibitors in the convention hall, and held the yearly research symposium. It was truly an event with something for everyone. This being Orlando, it was fitting that the closing party was held at Universal Studio's theme park. To be precise, it was held at Hogsmeade, the faithful recreation of the Harry Potter world. On behalf of Advanced Medical, we would like to thank all of our booth visitors. We look forward to following your career path and stand ready to assist if travel therapy calls. Until next time…