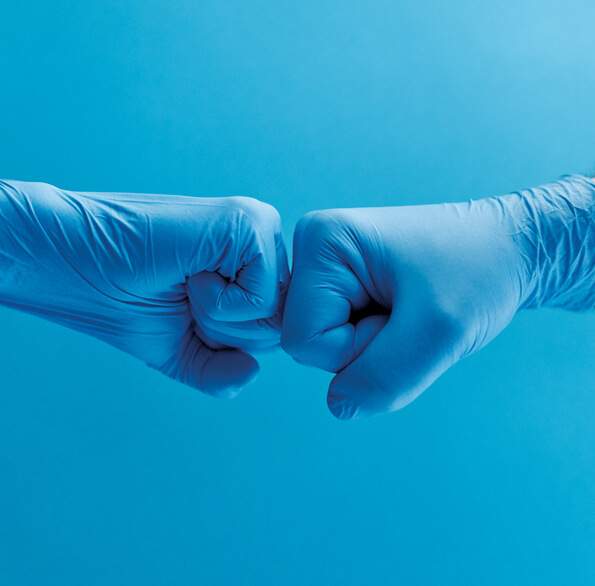 Announcing Our Newest Vacation Winner!
With great fanfare, Advanced Medical would like to congratulate our latest vacation gift card winner: Rob Hufschulte. The vacation gift card comes with fortuitous timing for Rob, as he recently became engaged and plans on using the gift card to help with his honeymoon. We have posted a picture of Rob with his fiancée, Jamie shortly after she said "yes".
Getting his undergraduate degree in Athletic Training from the University of Wisconsin- La Crosse was the catalyst for a career in physical therapy. Staying in Wisconsin, Rob is a 2nd year DPT student at Marquette University who has gravitated towards orthopedics and manual therapy while there. He plans to pursue an orthopedic residency position post-graduation to increase his knowledge and clinical skill set.
The Ideal Program
An avid sports fan, it is no surprise that he is passionate about the iconic Green Bay Packers and is counting the days until fantasy football begins. Rob also enjoys staying active by playing plenty of pickup sports, including volleyball, soccer, and football. These active pursuits make Marquette an ideal program for someone like Rob. Marquette DPT currently ranks 12th in US News and World Reports and boasts an excellent opportunity for students to earn dual credentials in exercise physiology and athletic training. Marquette has built a first class research environment, especially in neuroscience and neurorehabilitation, which has contributed greatly to their stellar national reputation. In 2011, the Marquette Sports Rehab Clinic opened and quickly became an integral part of the university with services provided to students and employees. The clinic actively supports the mission, teaching, and research of the department.
As a company heavily involved with educational and charitable endeavors, it is heartening to see Marquette DPT make a true mark with its Marquette Challenge. Started in 1989 as a way to fund research grants, the challenge is as simple as it sounds. The contest challenges other DPT programs to raise money to fund PT research. The program is the largest fundraising PT program run by students and is honored every year at the APTA NEXT Conference. The challenge has raised over 2.5 million dollars since its start and the winning program co-hosts each year with Marquette. Advanced Medical is proud of its university outreach and makes countless campus visits every year to talk about travel therapy and the Advanced Medical New Grad Program with mentorship. Stay tuned for pictures of Rob on his honeymoon and we wish him the best of luck in his approaching 3rd year! Until next time…