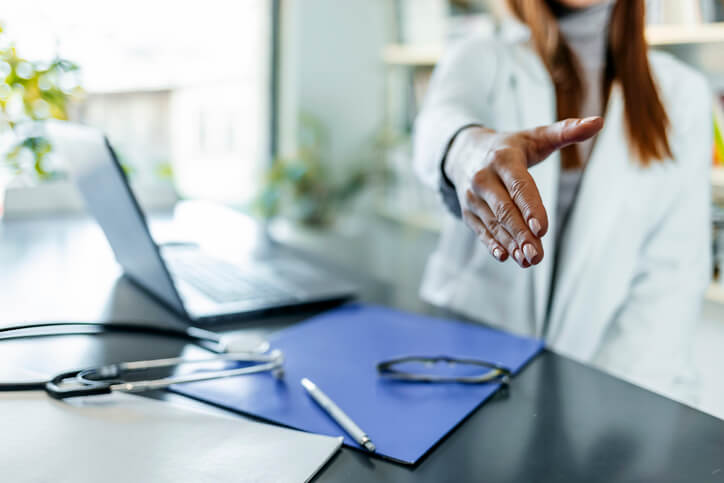 Advanced Medical Announces Merger With IPI Travel
IPI Travel's long-term success in travel nurse staffing and relationships with more than 3,500 healthcare facilities across the U.S. will greatly expand Advanced Medical's recruitment capabilities.
Denver, Co—Sept. 20, 2016—Advanced Medical, a leading provider of travel therapy and travel nursing across the U.S., today announced a merger with IPI Travel, a privately held provider of travel nurse staffing services. This partnership with Advanced Travel Nursing, a service line of Advanced Medical, will give the company a stronger foothold in hospital settings nationwide and build on the success of its own travel nursing divisions, previously known as Advanced Surgical and Rise Medical Staffing.
Combined with the recent acquisition of Rise Medical, the merger will increase Advanced Medical's travel RN revenue, doubling its market share in the last twelve months, and positioning them to become a leading provider of Travel Nurses nationwide. Based in Noblesville, IN—IPI Travel will expand the national reach of Advanced Medical, which currently has offices in Florida, Colorado, Oregon, South Dakota and California.
Founded in 1999 and headquartered in Noblesville, IN, IPI Travel will continue being a leading supplier of travel nurses and travel rehab professionals to healthcare facilities all across the country. With 17 years of experience in the travel nurse industry, IPI Travel has consistently been ranked as one of the top healthcare staffing firms in the country.
"The recruitment expertise and national RN talent pool provided by IPI Travel brings immediate strategic value to Advanced Medical's innovative supplemental staffing solutions," said Jennifer Fuicelli, CEO of Advanced Medical. "With their energetic company culture and focus on client satisfaction, IPI is the perfect match for helping us expand the career opportunities we offer our travelers."
Letha Engelman, CEO of IPI Travel, added, "Both companies share a common passion and commitment to delivering real value and innovative solutions to the healthcare industry. We are thrilled to partner with a company that shares our core values and together create even greater value for our clients and travelers."
IPI Travel will maintain operations in Noblesville, IN and merge services with Advanced Travel Nursing.
About Advanced Medical
Advanced Medical is a full service recruiting and staffing agency specializing in travel nurse placements all over the U.S. Advanced Travel Nursing assists in the placement of Operating Room nurses, PACU, ICU, L&D, and Emergency Room nurses in premier medical facilities coast to coast on a contract and permanent basis. Advanced Medical's therapy division, Advanced Travel Therapy, places PTs, OTs, and SLPs in travel assignments all across the United States. For further inquiries, please call 800-330-7711 or visit www.advancedtravelnursing.com.
About IPI Travel
IPI Travel was formed in 1999 to provide short and long-term staffing solutions to healthcare facilities working to solve nurse staff shortages. Since its founding the company has excelled in the travel nursing, and travel rehab industries, providing quality healthcare clinicians to great locations in all 50 states. For further inquiries, please call 800-322-9796 or visit www.ipitravel.com.
Media Contact:
Jason Lander
Chief Promoter
Advanced Medical
386-682-2830
jlander@advanced-medical.net