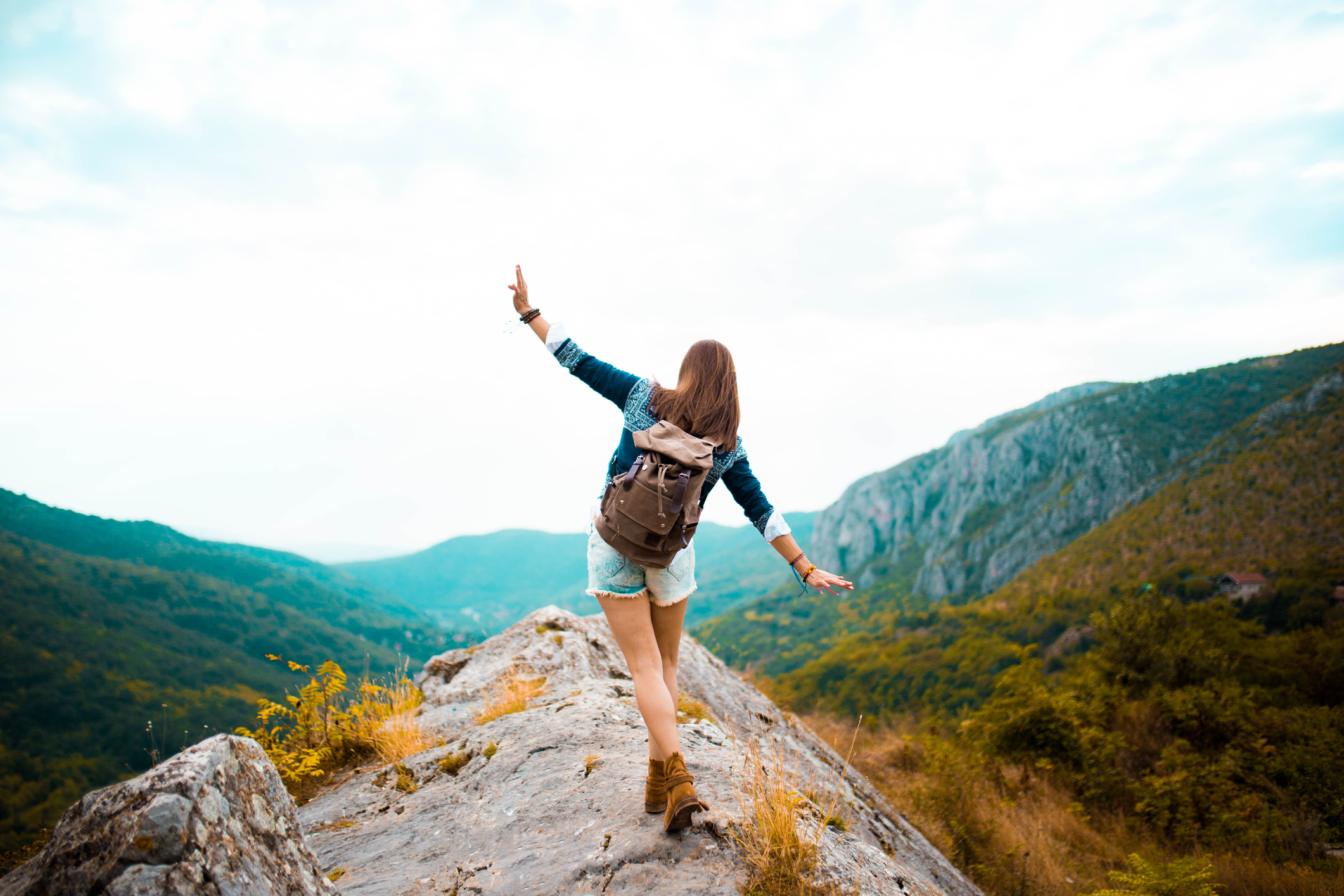 6 Reasons New Grad PTs & OTs Should Travel
Congratulations—you've officially graduated from school and you are ready to start your professional therapy career! With all the excitement around starting out, you might also find yourself asking questions about what comes next. Not sure where to get started? Having trouble deciding on the right setting or patient population? Making these career decisions can seem overwhelming.
But don't worry—you can enjoy the freedom of kickstarting your career and finding your fit at the same time through travel therapy. It's a big decision to choose between a permanent and travel therapy and we don't want you to make it lightly. So, we put together six high-level benefits that new grads can look forward to as travelers.
Top Benefits for Travel Therapy New Grads
1. The ability to travel and explore the country
Perhaps the premier benefit for new grad travelers is the inherent ability travel therapy provides to explore new locations across the country. As someone who just finished years of education to reach your new career, you might not know exactly where you want to settle in when starting out. By traveling, you automatically open the door to abundant nationwide opportunities that allow you to discover and experience new places on your terms—tasting new foods, seeing new sights, and doing new activities as you find your dream situation.
2. Excellent compensation and employee benefits
When considering benefits for any job, money talks. As a travel therapist, you'll have the unique opportunity to earn higher pay than many permanent positions, combined with employee benefits like health insurance, licensing and credentialing support, travel reimbursements, and stipends for lodging and incidentals. Access to these perks can help you save for the future, pay off student loans, and live comfortably as you begin your new career—allowing you to balance your personal and professional goals right away.
3. Exposure to different settings and patient populations
As a travel therapist, you have the ability to navigate your career while you determine the best fit for the long term. You have the freedom to choose from different settings and patient populations within your discipline for each assignment, allowing you to find your true passion and calling while experiencing new responsibilities, challenges, and working environments. With assignments typically being short-term, you have the flexibility to figure out what you love and what you never want to do again, without sacrificing valuable time from your career.
4. The opportunity for dynamic growth as a clinician
Even in the same setting, through travel you will work with clinicians and patients with entirely different life and career experiences—exposing you to increased diversity in perspectives, approaches, and expectations while on the job. Immersing yourself in varying environments will promote adaptability and allow you to grow much more dynamically, compared to working in one position consistently.
5. Access to a robust career support group
Navigating your early career can lead to a deluge of information as you balance learning your role with career planning and other challenges along the way. With travel therapy, you have the support of a dedicated team to help guide you every step of the way. Your support team will typically include a recruiter, professional mentor, clinical team, licensing team, and credentialing team—each offering assistance with your job search, onboarding, career advice, and other questions you might have in the field.
6. Expansive clinical networking potential
Who doesn't love a little built-in networking? As you work within different settings and facilities, you'll also have the opportunity to learn from a variety of clinicians both at your level and at different stages in their therapy careers. Not only will you be gaining insights and perspectives to help shape your own practice, but you will also be adding valuable connections to your professional network—both to collaborate with and potentially have for support when seeking future employment opportunities.
These benefits are merely scratching the surface of what you can expect from a career in travel therapy.
To discover the full scope of support and guidance you can receive as you begin your exciting new travel therapy adventure, learn more about the Med Travelers PT & OT New Grad Program today!