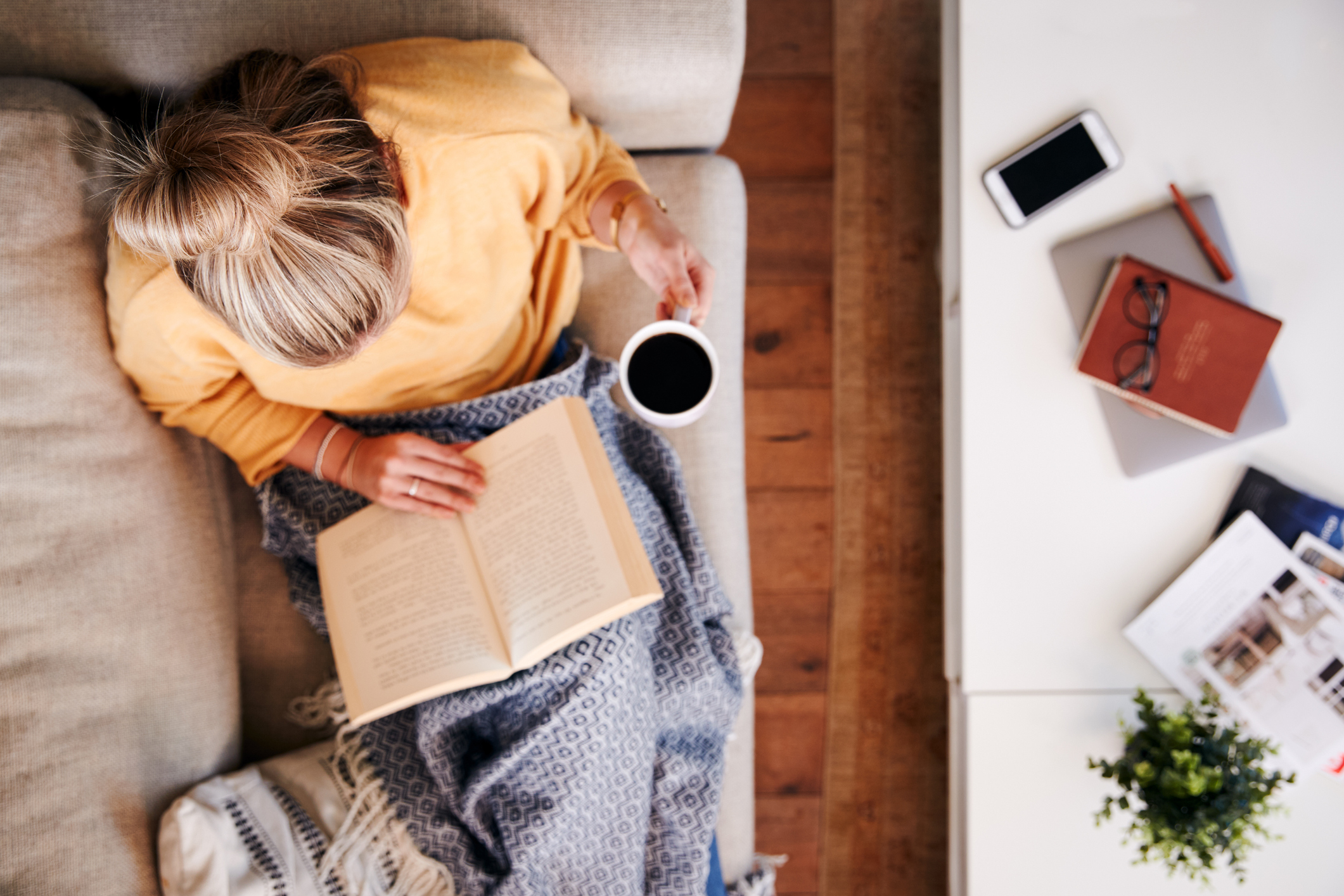 4 Top Reads for Travel Therapy New Grads in 2022
After spending long years in the classroom learning everything possible about rehabilitation, most therapy grads are all too eager to close the books and begin their clinical practice. I can relate—it's exciting to start work and finally be done with school. But if you've recently graduated, realize that the learning is never truly over; it'll just look a little different throughout your career.
Travel Therapy New Grad Book List
As a new grad, you'll soon have to face many challenges head on, often regarding topics with which you may not be so familiar. When it comes to the topics of salary negotiation and financial literacy, there are 4 favorite books I love to share with new grads.
Never Split the Difference by Chris Voss
If the idea of negotiating for a car or a higher salary makes you squirm, take some notes from former FBI agent Chris Voss in his book Never Split the Difference. Drawing from his experience as a hostage negotiator, Voss shares practical ways you can approach real-life negotiation scenarios, those mundane as well as those intimidating.
From buying a car to negotiating a salary, Voss demonstrates how to use time-tested questions, phrases, and psychologically proven principles to gain the upper hand in a negotiation. You can read my in-depth review of Never Split the Difference on my blog; but in short, this book will pay for itself over and over.
Total Money Makeover by Dave Ramsey
You may already know Dave Ramsey and his bestseller, Total Money Makeover. But if you haven't read the book, add it to your list because it will absolutely empower you to make lasting changes. Proven to transform finances, Ramsey's 7 Baby Steps toward better money management is especially motivating for new grads with considerable student debt.
An expression you'll hear often in Dave's book and on his YouTube channel is to "Live like no one else now so you can live like no one else later." Meaning, resist pandering to the all-too-common need for instant gratification, and you'll reap the benefits later.
As therapists, our concept of delayed gratification is nothing new—we all know that success in rehabilitation and recovery requires patience and dedication. The same is true in finance. By adopting the plan outlined in Total Money Makeover, you can slowly but surely make your way to financial freedom.
The Millionaire Next Door by Thomas Stanley
In this classic book, Dr. Thomas Stanley identifies the surprisingly common attributes of millionaires, many of whom are unassuming neighbors living in modest homes and driving paid-off vehicles. What I love about this book is its data-driven approach; Stanley's research destroys the preconceived notions we may have about millionaires.
In short, the average millionaire in this book isn't a doctor, lawyer, or CEO. According to Stanley, the average millionaire is an ordinary, hard-working person such as a teacher, accountant, or small business owner who learned to master the small habits of saving and investing.
I Will Teach You to Be Rich by Ramit Sethi
While its title may sound like a Ponzi scheme, this book is a supremely practical guide to managing finances like a pro. In his refreshingly frank writing style, Sethi turns the financial world on its head and dispels several industry myths about wealth.
According to Sethi, anyone can learn to master their finances, regardless of their budgeting or investing experience—and he will show you how. By the end of the book, you'll be equipped with all the tools you need to lower your bills, save money each month, automate your investments, and upgrade your financial life.
There's no shortage of financial literature and self-help resources out there, with many offering, at best, questionable investment advice. But these four books are classics for good reason. No matter your occupation, amount of debt, or money smarts, sound financial literacy will keep you on the right path as you navigate your career after graduation.
Are you ready to kickstart your travel therapy career with confidence? Learn more about the Med Travelers New Grad Program and find your first job today!
Tim Fraticelli is a Physical Therapist, Certified Financial Planner™, and founder of PTProgress.com. He loves to teach PTs and OTs ways to save time and money in and out of the clinic, especially when it comes to therapy documentation or continuing education. Follow him on YouTube for weekly videos on ways to improve your physical and financial health