2016 ASHA Convention Preview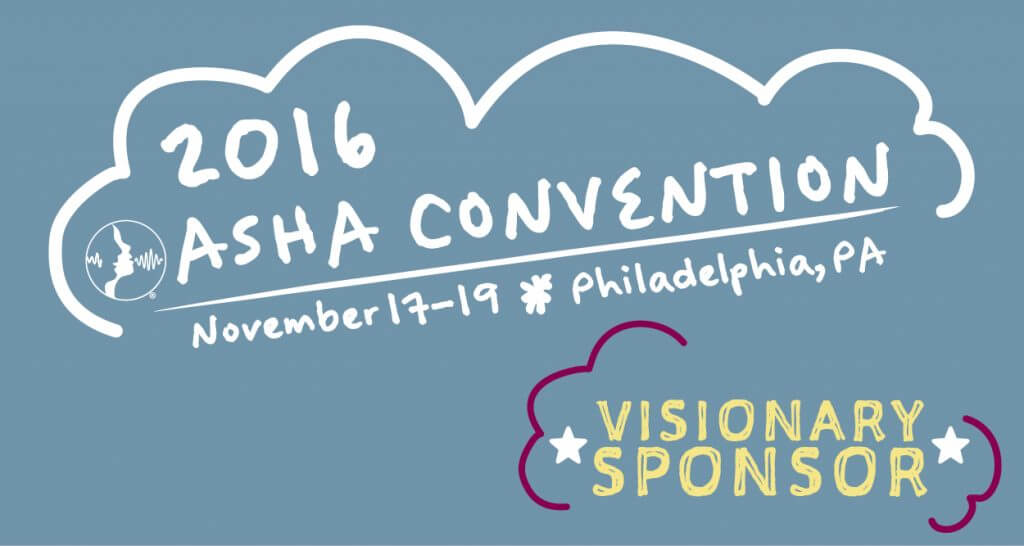 On Wednesday, November 17th, Advanced Travel Therapy will join over 14,000 attendees at the 2016 ASHA Convention. Participants will include speech-language pathologists, audiologists, students from across the disciplines, and many other dedicated individuals invested in the furthering of the field. This year, the ASHA Convention is celebrating its 80th anniversary and befittingly doing so in Philadelphia, the City of Brotherly Love, home of the Liberty Bell, the Declaration of Independence, and many of the 'firsts' of our great country.
Everyday Leadership
As always, the three-day event will give us all the opportunity to learn, grow, and network. This year's theme is: "Everyday leadership. Leadership every day." The ASHA Convention Co-Chairs, Michael Flahive, and Tucker Gleason, aptly explain the reasoning behind the theme, "We want to highlight and celebrate the common acts of leadership demonstrated by ASHA members every day: leading clients through their evaluation or intervention, leading a research project toward treatment innovation, leading students into our professions. We recognize that we influence the people we serve, often in life-altering ways, through our everyday leadership."
This year's theme is especially dear to us here at Advanced Travel Therapy. We place an unmistakably high value on mentorship and supervision, on leading our new graduates and SLP Clinical Fellows from the classroom to fulfilling, successful, and sky-is-the-limit careers. To show our support for this theme, ASHA, professionals, and students of the field, Advanced Travel Therapy is proud to say that it is both an ASHA Visionary Sponsor as well as an ASHA Mobile Adventure Sponsor. If you are reading this and you don't know what the Mobile Adventure is at ASHA this year, check it out, you could win a Mac Book Pro! (Hint: You'll have to visit our booth and answer a question on your smartphone!)
Now we know that we don't have to tell you what happens at these conventions, but as part of the preview we would like to give you some of the highlights. If this is your first time, don't miss out on the First-Timers' Welcome on Wednesday for a chance to meet ASHA President Jaynee Handelsman and Convention Co-Chairs Michael Flahive and Tucker Gleason. On Thursday, start your day with keynote speaker, Drew Deadly, at the General Opening Session. He is a leadership educator and TEDx star! And as always, there are some awesome parties to attend, and a Ready to Zumba Fundraiser!
Lastly, you probably want to know where to find us! Our home base will be booth #623. Not only will you get a chance to win the Mac Book Pro, but you will also get to meet with our Clinical Director, Melissa Jones, MS, CCC-SLP, and the rest of her Advanced Crew! Melissa is an experienced SLP traveler who is able to speak to her own experiences as well as share a wealth of knowledge about our great New Grad and Clinical Fellow Programs. Melissa will be joined by our Senior Recruiters Elle and Daryan, as well as Kelsey, one of our devoted new grad mentors. So come check us out at our booth and learn about how travel therapy can help launch your career on the path of your choosing!